Austin, Texas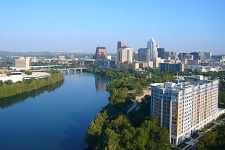 Austin, Texas customers call Rentech Solutions for all their computer and technology rental equipment and advice. Our account manager's offer years of experience in the rental industry and we listen to your concerns to prepare a personalized quote for your entire technology rental needs. Rentech has a large inventory of popular and specialty rental items to deliver to Austin, Texas customers. When you rent equipment from Rentech, you can rest assured that you will receive the finest quality technology. We simply do not have any low end rental items. Because of our volume though, we can offer you tremendous pricing on the leading edge technology. Call us today to talk about your next event in Austin and we will tailor a computer technology rental package for you.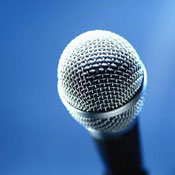 Computer rental in Austin
is a growing trend amongst premier businesses. Rentech Solutions offers your company a way to get computers when necessary without a huge capital outlay or maintenance costs of upgrades. Our state of the art computers are perfect for temporary office setup and company wide training seminars. If you plan a trade show Austin, Texas, we can get you top of the line computers at the guaranteed lowest rates. We have a dedicated staff willing to assist with 24 hour technical support and answer any of your computer lease questions in Austin. Let us handle a computer lease package that helps find a company wide solution for you. We pride ourselves in delivering the finest quality and value with every one of our
rentals of laptop computers in Austin
.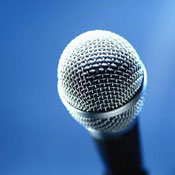 Austin clients call Rentech Solutions when they have important lectures and sales presentations to launch. We provide projector leasing and high quality viewing screens for sales professionals, business consultants and company representatives. When you really want to make a professional impression in Albany the right projector could make the crucial visual difference. If you need to deliver a presentation to a client in Austin, Texas, contact Rentech Solutions. We can deliver a professional insta-screen, and projector rental with all the accessories like remotes and cables. Projectors arrive and hook up to your laptop with one easy to use cable. You can also use a projector rental with a desktop computer or TV by using the provided S video cable. This makes projecting classic movies or big time sporting events a cinch. Call Rentech for your
projector rental in Austin
, and we'll deliver exceptional technology and value.
Audio visual rentals are one of our specialties. We stock a large assortment of AV rentals for Austin, Texas, customers. Rentech will be happy to help you in planning the technology for any corporate or personal event. Wedding receptions, retirement parties and corporate offsite meeting can all benefit from the use of AV rentals. When you have particular items in need, such as walkie talkies or video camcorders, you can count on Rentech to deliver. Our Austin clients have a diverse set of needs and we stock an assortment of popular and specialty AV rental items to meet these demands. Call Rentech to discuss your next
Austin AV rental
.
Renting Notebooks
Conventions Serviced in Austin
Austin Convention Center
500 East First Street
Austin, TX 78701
Hotels Serviced in Austin
Crestwood Suites Austin
12989 Research
Austin, TX 78729
Universities Serviced in Austin