Oak Ridge, Tennessee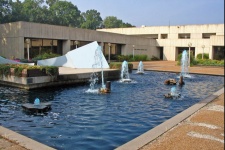 When you are organizing an important presentation in Oak Ridge, let Rentech deliver the projector rental for you. We supply top quality projector rentals as well as screens and projector stands. We can help your presentation come together professionally. Oak Ridge projector rental clients can rest easy knowing that Rentech will handle their hardware needs and that satisfaction is guaranteed.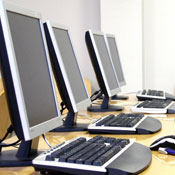 An AV rental could be just the ticket to liven up your next sales conference. Rentech Solutions provides AV rentals to Oak Ridge companies as well as individuals. Want to get some attention? A powered speaker and PA system will ensure even the folks in the back of the room will get the message. A
plasma display
and DVD player combo is perfect for showing techniques and role plays. Talk to us about your next offsite meeting and we'll put an AV rental package together to help your Oak Ridge business.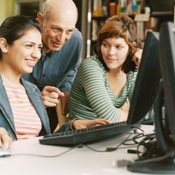 Oak Ridge computer rentals are quickly becoming a standard for business clients. Rentech Solutions provides fast, reliable and economical IT tools for your important project. When you have a database that need updated or maintained, let Rentech deliver computer rentals to your Oak Ridge facility that are preloaded with the software you use to get the job done fast.
Affordable laptop rentals
are provided by Rentech Solutions. Oak Ridge clients enjoy the ease and affordability of laptop rentals when dealing with Rentech. We pride ourselves in listening to clients needs and customizing a solution to fit their goals and budget. See how Rentech can help you with Oak Ridge laptop rentals.
Rent Projectors
Hotels Serviced in Oak Ridge
Staybridge Suites
420 South Illinois Avenue
Oak Ridge, TN 37830