Murfreesboro, Tennessee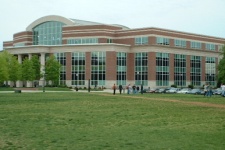 Are you planning to bring on temporary employees for a special project? Let Rentech Solutions provide
computer rentals to you in Murfreesboro
. Keep all your employees productive and happy by giving each one their own tools. You'll be surprised at how easy and affordable Rentech makes Murfreesboro computer rentals.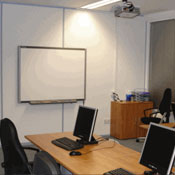 Murfreesboro laptop rental customers enjoy the freedom and flexibility that Rentech Solutions provides. We'll help save your company time and money when you have a short term project due. When you bring in temporary employees, we'll supply them with the cost effective laptop rentals to keep them productive. When your project is over and the temp workers are gone you simply send the laptops back and you have no maintenance or inventory expense.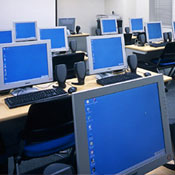 Murfreesboro projector rentals are supplied by Rentech Solutions. A Murfreesboro customer recently obtained a projector rental from Rentech to complete a mural painting. Our projector rental provided the image while he painted in the lines. There are many reasons someone would rent a projector in Murfreesboro. Rentech is here to satisfy that demand.
Spice up your trade show exhibit with an AV rental in Murfreesboro, Tennessee. Rentech can provide a
42" plasma display
to show your company commercial to passers by. A powered speaker system can play your company jingle. A wireless microphone and PA system will allow you to demonstrate your sales techniques. Whatever you have to present, a Murfreesboro AV rental can bring attention.
Leasing Laptops
Hotels Serviced in Murfreesboro
Crestwood Suites
1345 Old Fort Parkway
Murfreesboro, TN 37130

Universities Serviced in Murfreesboro