Memphis, Tennessee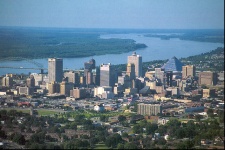 Computer and audio visual rentals in Memphis, Tennessee, are a great way for local business to stay ahead of the technology curve. Rentech Solutions can help you do just that with our state of the art computer and technology rentals. We supply any number of high quality computers for temporary office setups as well as corporate training seminars. We can properly equip your next trade show in Memphis. We can make sure that the proper
computer rentals
are selected to provide an expedient affordable solution to any of your Memphis company needs. Try our computer and audio visual rentals and experience our commitment to quality and service in Memphis.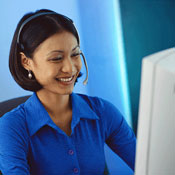 Laptop rental
is quickly becoming a standard for Memphis companies looking to maximize savings and IT technology for a short time. Rentech Solutions can provide a notebook lease delivered directly to your hotel or place of conference. Tell us about your planned event is in Memphis, Tennessee and we will make sure you get a laptop that perfectly meets your needs without exceeding your budget. We give our clients an affordable alternative to transporting multiple office items around town. Our state of the art notebook rentals come ready for use complete with all accessories and a nice carrying case. We provide unparalleled customer support with all our leasing agreements. Give us a call when planning a conference in Memphis and we will make sure you receive top quality laptop rentals at incredibly low lease rates.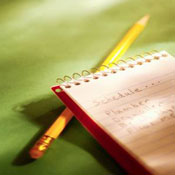 LCD projector rentals
are available to Memphis, Tennessee clients. Rentech has a fleet of projectors in varying lumens ready to deliver. Unlike some of the competition, Rentech welcomes personal projector rental clients and business clients alike. We'll put the projector rental in your hands for your upcoming wedding reception, holiday party or birthday celebration. Are you expecting a large group for your child's next birthday. Rent a projector to show them a movie. Projector rentals are also great for all night gaming events. Project your favorite system onto a clear wall or rent a professional insta theatre screen to deliver a proposal to
FedEx
. Whatever activity you have in mind, we will help you achieve your goal with an affordable projector rental in Memphis, Tennessee.
Do you need to
rent audio visual equipment in Memphis
? Call Rentech Solutions for an AV rental. One of our friendly and knowledgeable account managers will help you choose the right system to meet your needs. We rent plasma displays, microphones, mixers, camcorders and DVD players to help make your event something they'll remember for years. If you are planning a trade show, call us for a plasma rental. We offer Sony plasma TV's to grab the attention of passers by. When you display your promotional material with the help of a Rentech AV rental, you'll realize increased traffic. Let a Rentech account representative put an AV rental package together for your next Memphis event.
IBM Laptop Rentals
Conventions Serviced in Memphis
Hotels Serviced in Memphis
Universities Serviced in Memphis