Mitchell, South Dakota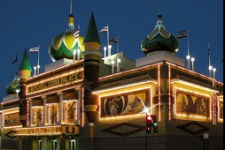 When considering a computer rental in Mitchell, South Dakota, choose Rentech Solutions. We offer the latest in computer rental service at your fingertips. Our ghosting service will allow us to upload your software bundles before your rentals arrive saving you the installation. Call one of our expert account managers today to discuss your next Mitchell project and we will provide a dynamic computer rental solution.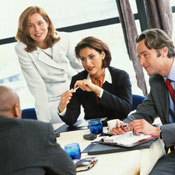 Call Rentech Solutions to discuss your next laptop rental in Mitchell. We deliver
IBM, Gateway, and HP laptop computers
to your arranged point of convenience in Mitchell. Rentech Solutions can provide a single laptop for a business traveler or multiple units for larger temporary projects. Call one of our dedicated employees to discuss the perfect laptop rental for your specific application in Mitchell, South Dakota.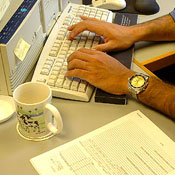 Rentech Solutions offers projector rentals for your next business presentation in Mitchell. We supply a wide variety of quality LCD projector rental for any size presentation.
Crisp, clear Epson projectors
will clarify your ideas at your next conference. Our friendly staff will assist with technical support as well as assist you with the right projector size for your application.
Call Rentech Solutions to schedule the AV rental for your next festivity in Mitchell. We provide AV rentals for company picnics, receptions and corporate events. We stock an incredible diverse line of equipment from a PA system to a digital camcorder. Talk to one of our professional account representatives to discuss your next Mitchell event. We'll customize an AV rental package to fit any need.
Computer Rental
Hotels Serviced in Mitchell
Holiday Inn
1525 West Havens Avenue
Mitchell, SD 57301
Universities Serviced in Mitchell