Aberdeen, South Dakota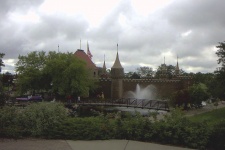 Rentech Solutions provides laptop rentals to Aberdeen customers. Our clients receive state of the art laptop rentals for their short term travel as well as offsite project networking. All our
laptop rentals
come with a convenient carrying case and all necessary accessories. We also provide laptop rental packages in quantity for commercial clients needing to facilitate training and seminars in Aberdeen.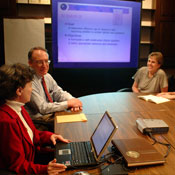 Call Rentech Solutions for all your computer rental needs in Aberdeen, South Dakota. We deliver state of the art, name brand computers to conventions and business owners. We can also assist in providing complete computer/printer/fax setups for temporary offices in Aberdeen. We recently established rental terms with a customer who needed 6 computers to process his clients' income tax returns. Let's see what Rentech can do for you.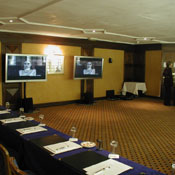 Projector rentals in Aberdeen are made easy and affordable by Rentech Solutions. We deliver to your conference center and provide 24 hour technical support with every projector rental.
Renting a projector for your next presentation
to
3M
will enable you to concentrate on your presentation instead of worrying about traveling to find a projector to match your application. We also provide 4 to 7 foot viewing screens and all the accessories to accessorize your Aberdeen projector rental.
At Rentech Solutions, we have an excellent selection of AV rentals for Aberdeen clients to choose from. We have a large inventory of PA systems, digital camcorders, and much more. Rentech Solutions carries a full line of product accessories and offers 24 hour support to guarantee your 100% satisfaction. Let us be the first company you call in Aberdeen for all of your AV rentals.
AV Rental
Hotels Serviced in Aberdeen
Ramada Inn & Convention Center Aberdeen
2727 6th Avenue South.e
Aberdeen, SD 57401
Universities Serviced in Aberdeen
Northern State University
1200 S Jay St
Aberdeen, South Dakota 57401