Bismarck, North Dakota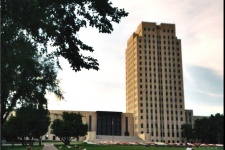 Rentech Solutions is a professional technology rental company that services
Bismarck, North Dakota with computer rentals
, AV equipment rentals and projector rentals. When you're in need of the latest technology for a project in Bismarck, call Rentech Solutions. Rentech has an inventory of top name brand gear and delivers it with courteous service and the best rental terms in the industry. We offer long and short term rentals and will customize an order to fit your Bismarck rental needs. Clients in Bismarck have a diverse set of needs and Rentech maintains an enormous inventory of computer and technology rental items to meet these needs. Call Rentech today to talk about your next rental inquiry. We'll do what it takes to earn your business.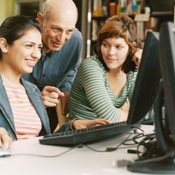 Call Rentech Solutions to discuss your next laptop rental or computer leasing requirement. We deliver IBM, Dell and HP
laptop computer rentals to Bismarck, North Dakota
. Rentech Solutions can provide a single notebook rental for a business traveler or several hundred laptop computer rentals for a corporate event. Let us put a laptop rental plan together for your next corporate meeting or training event. With Rentech's extensive inventory of computer rental tools, we can write a variety of contracts to suit you specific needs. Leasing computers is a great idea for staying in line with changing technology. Your Bismarck company may want to maintain a variable number of computer set ups to match seasonal employment trends. Rentech will write a computer lease that fits you. Renting a laptop is also a great idea for travel. We will have a single customized notebook rental arrive at your destination and when you are ready to head back you simply place the laptop rental back in the box and send it back. Call us to see how we can tailor a package to meet your business or personal computer rental needs in Bismarck.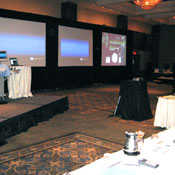 Use Rentech Solutions for your next
projector rental in Bismarck
. We have the hottest LCD projectors and screens to make your presentation surpass the competition. We stock all the top models in a variety of lumens to meet any projector rental requirement. Renting a projector is a great idea for birthday parties and receptions as well. A lot of projector rentals are starting to be delivered to Bismarck customers for personal use. Select a projector rental from out fleet to meet your objective. The 1400 lumen projector rental is great for holding gaming marathons at the local bar. We can supply a 4500 lumen projector for an audience of one thousand. The possibilities are endless when it comes to projector rental uses and Rentech make our inventory available at a cost that is affordable for any budget.
Do you need to
rent AV equipment in Bismarck
? At Rentech Solutions, we offer the latest tools in AV. We rent wireless microphones, speakers and mixing boards to make your event the best it can be. Call Rentech when planning a company picnic or festival booth in Bismarck. Don't forget to ask about our 42" plasma display for trade show exhibits or recognition events. Rentech has a large inventory of hard drive video camcorder rentals. These useful items could add a nice touch to any wedding reception or corporate offsite. Renting AV equipment in Bismarck has been simplified by Rentech. We give you access to a variety of AV rental items at a super low cost and with convenient delivery options. Call today to discuss your next event.
Lease Projectors
Conventions Serviced in Bismarck
Hotels Serviced in Bismarck
Radisson Hotel
605 East Broadway Avenue
Bismarck, ND 58501
Universities Serviced in Bismarck