Wilson, North Carolina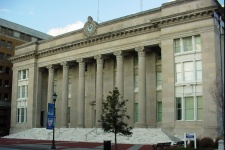 Call Rentech Solutions for your next computer rental in Wilson, North Carolina. We deliver high quality computer rentals that are preinstalled with the software you need and tested for reliability. Renting computers makes great sense for your temporary need or special project. You get state of the art technology at a low cost. Computer rentals in Wilson are simply the most convenient and economical solution to short term business needs.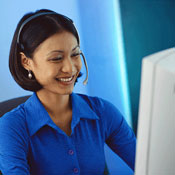 Laptop rentals are a fast growing trend for corporate entities in Wilson. Why would someone rent a laptop you might wonder? When you rent a laptop from Rentech solutions you have a low initial investment, and you get state of the art equipment without the repair or upgrade costs associated with long term laptop purchases. We want to provide you with the flexibility and convenience that laptop rentals offer.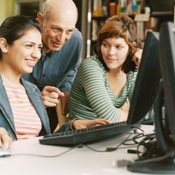 Planning a special event in Wilson? Why not rent a projector from Rentech Solutions? Your projector rental can be used to display pictures at wedding receptions, retirement parties or birthday celebrations in Wilson. They are also perfect for sales presentations and information disseminations. Let us help make your next rental the perfect model projector for your specific need.
Call Rentech Solutions to rent AV equipment for your next training event in Wilson. We rent quality PA systems, DVD players, and plasma displays. Just tell us the approximate number of people and we'll provide you with the right technology. We'll help you get the most out of your time with excellent products and customer support. We want to be your preferred AV rental company in Wilson.
Dell Computer Rental
Hotels Serviced in Wilson
Holiday Inn Express Hotel & Suites Wilson
2308 Montgomery Drive
Wilson, NC 27893
Universities Serviced in Wilson