Wilmington, North Carolina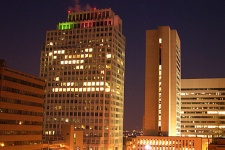 Are you planning to rent computers in Wilmington for a short term business need? Rentech Solutions provides state of the art computer rentals to Wilmington, North Carolina conventions, trade shows and temporary offices. Computer rentals are an economical way to keep up with the latest technology without the investment. Let one of our friendly and knowledgeable account managers help you with your computer rental questions.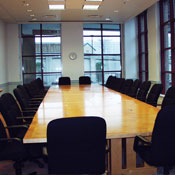 Call Rentech Solutions for all your laptop rental needs in Wilmington. Have us deliver a laptop to your hotel when you're on a business trip so that you can stay on top of work. Have us deliver 100 laptop rentals to your corporation for a sales meeting. We can handle any size laptop rental request. We provide a ghosting service to install your unique software on all laptop rentals in Wilmington. All hard drives are erased when they are returned to us to protect your privacy and security.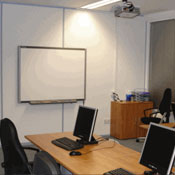 Rentech has projector rentals available for your upcoming power point presentation in Wilmington. At Rentech Solutions, you can be assured of quality brands such as Epson and Mitsubishi. All projector rentals are tested and cleaned before shipping to make certain you have a quality experience. Call one of our professional and knowledgeable product managers to schedule your next Wilmington projector rental.
Rentech Solutions is the premier company to rent AV equipment from in Wilmington. One of our expert account managers will help you choose the right system to meet your needs. We rent 42" Plasma displays, microphones, mixers, camcorders and DVD players to help make your event a smashing success. Let us know how we can help with your next Wilmington AV rental.
Dell Laptop Rental
Hotels Serviced in Wilmington
Hilton Wilmington Riverside
301 North Water Street
Wilmington, NC 28401
Universities Serviced in Wilmington
University Of North Carolina-Wilmington
601 S College Rd
Wilmington, North Carolina 28403