Mooresville, North Carolina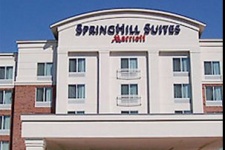 Laptop rentals are available from industry leaders like IBM and HP at Rentech Solutions. The portability of laptops makes for easy travel around Mooresville without sacrificing PC usage. Rentech Solutions can equip you with a laptop rental in Mooresville that meets the requirements of your business endeavors while providing exceptional value. Call Rentech's knowledgeable employees for all your laptop rental needs around Lake Norman.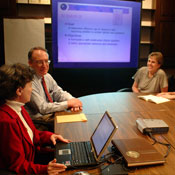 Planning a racecar design modification proposal in Mooresville? Rentech Solutions can provide the LCD projector rental to give your meeting the required visuals. We offer state of the art Epson Powerlite projectors to give you the best quality and value you have come to expect from Rentech Solutions. Call to speak to one of our dedicated associates with any of your projector rental questions and experience Rentech Solutions customer service difference.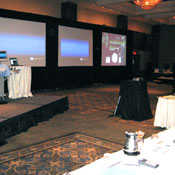 If you own a shop in Mooresville, then contact Rentech Solutions and allow us to help you with all computer rental requirements. We offer professional Dell and HP systems for race day debriefing other short term rental event. Preloaded software assures more productivity and less computer setup time. Our experienced account managers will help find a solution to whatever your computer rental needs may be in Mooresville.
Portable PA systems, digital cameras are just a couple of the high quality items Rentech Solutions AV rental department offers in Mooresville. The use of a plasma TV and DVD player can make your next video presentation in Mooresville, North Carolina a stunning success. Rentech can provide affordable solutions to all AV rental events. Call our knowledgeable employees for help planning your next AV event.
Leasing Notebooks
Hotels Serviced in Mooresville
Ramada Limited Mooresville13Norman Station Blvd.I-77 & Hwy 150 Exit 36Mooresville, NC, 28115