High Point, North Carolina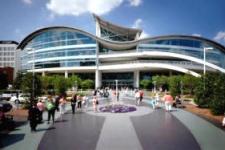 Rentech Solutions' AV rental department is second to none. The AV selection we offer allows every electronic rental need in High Point to be satisfied. Plasma TV's, DVD players, as well as digital cameras are only a phone call away. Complete Anchor PA systems and wireless microphone packages can help meet your next High Point trade show AV requirements. Rentech Solutions can help you decide which AV rental suits your applications best.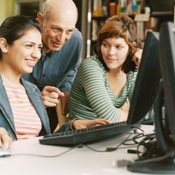 Rentech Solutions computer rental offers High Point based business the ability to provide employee training and temporary offices at affordable rates. Our state of the art Dell and HP computers come with software preinstalled to match your High Point company's needs and requirements. Rentech Solutions knowledgeable employees will guide you through your computer rental process assuring satisfaction and full technical support, call today.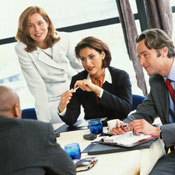 Laptop rental in High Point can be accomplished with confidence of Rentech Solutions satisfaction guarantee. IBM and Dell systems give you light portable computing power that is affordable. Business traveling in High Point, North Carolina can be affordable and hassle free with a Rentech Solutions laptop rental. Call to speak with a professional Rentech Solutions associate today.
Are you planning a business presentation in High Point? Rentech Solutions can provide the perfect LCD projector rental for any of your applications. Years of experience allows us to help you select from Epson Powerlite projectors to fit your application size. Rentech Solutions offers a 100% satisfaction guarantee and our full technical support. Dependable projector rental in High Point is just a phone call away.
Rent Notebooks
Hotels Serviced in High Point
Radisson Hotel High Point
135 South Main Street
High Point, NC 27260
Universities Serviced in High Point