Greensboro, North Carolina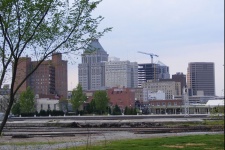 Greensboro, North Carolina customers depend on Rentech Solutions to deliver the computer and technology equipment needed for trade shows and conventions. We have been servicing the Greensboro business community with computer rentals, laptop rentals and audio visual equipment rentals for years. We make getting the latest technology easy and affordable. Many clients choose Rentech to handle all their rental requests due to our superior customer service and great prices. With years in the industry, Rentech has been able to amass a huge inventory and offer the best pricing in Greensboro. Discuss your next event with one of our account managers and we'll put a rental package together to meet your needs and exceed your expectations.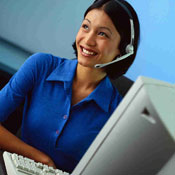 Computer rentals can be obtained in Greensboro
from Rentech Solutions. We offer laptop rentals for business travelers and vacationers alike. Rent a notebook to keep up with email while you're away from your office. Notebook rentals are perfect for staying in touch. We will deliver a preinstalled laptop computer rental to your hotel or resort. When you are done we will delete the drives to protect your privacy and security.
Leasing laptops in Greensboro
can help your small business keep up with leading technology without a huge capital expenditure. When you require a laptop rental for that special event, think Rentech Solutions. We're the premier computer rental company for conventions, training seminars and corporate events in Greensboro. We offer the best name brands delivered right to your door and promise outstanding customer service.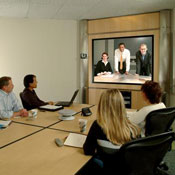 Call Rentech Solutions for high quality
projector rentals in Greensboro
. Our LCD projectors are light and portable. They connect easily to your laptop for PowerPoint presentations. Rent a projector, DVD player and amplified speakers for an outdoor movie party. Greensboro customers have come up with a variety of ideas to use a projector rental. A client recently rented a projector to host a gaming marathon at his bar. Projector rentals are also great for super bowl and sports parties. Rentech has a diverse assortment of projectors to rent and we're sure to have the one that will suit whatever idea you have.
Greensboro AV rentals
can be obtained from Rentech Solutions. We rent digital video cameras, DVD players and PA systems. An AV rental is perfect for your next offsite meeting. Rent a wireless microphone and Anchor speaker system so that your employees can hear your communication at the company picnic. An AV rental is perfect for adding something special to just about any event. Video camera rentals can be used to record personal messages to the bride and groom at a wedding reception. We rented out 10 cameras recently for such an event. Rentech is here to provide the AV rentals to Greensboro customers for their special occasions. Call us today to see what we can do for you.
HP Computer Rentals
Hotels Serviced in Greensboro
Sheraton
3121 High Point Road
Greensboro, NC 27407
Universities Serviced in Greensboro