Goldsboro, North Carolina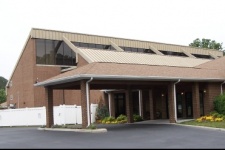 Projector rental for a Goldsboro community counsel meeting or business seminar is a great way to get images across large groups of people. Rentech Solutions' offers Epson Powerlite LCD projectors and a full compliment of accessories to help with your next Goldsboro presentation. Call one of Rentech's experienced friendly employees to assist with projector rental questions and general use inquiries. We want your next rental to be the perfect projector, affordable and the high quality that you deserve.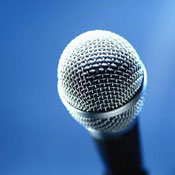 Rentech Solutions of Goldsboro can offer your business all the computer rental items necessary to help it flourish. We offer HP and Dell systems with preinstalled software that maximizes your company's productivity and provides unprecedented value. Rentech Solutions highly qualified associates can help you make a computer rental plan to suit your every application in Goldsboro, North Carolina.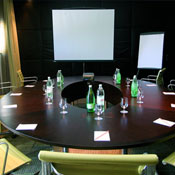 Rentech Solutions can customize your AV rental requirements to form an easy solution for your next Goldsboro trade show. Shure wireless microphone systems and 42" plasma TV's can be rented at your convenience with the confidence that every item has been tested and tailored to your specific AV rental requirements in Goldsboro, North Carolina. Rentech Solutions stands behind every piece of AV equipment we rent, experience our superior customer service today.
Laptop rental in Goldsboro can help keep business associates mobile while still giving them excellent processing power at the tip of their fingers. Rentech Solutions IBM and Dell laptops can give you data on command at your next off site meeting. We can help get the perfect software installed to make your setup time turn into production time. Call a Rentech account representative to move towards a laptop rental solution in Goldsboro.
Leasing Computers
Hotels Serviced in Goldsboro
Holiday Inn Express Goldsboro
909 N Spence Ave
Goldsboro, NC 27534
Universities Serviced in Goldsboro