Fayetteville, North Carolina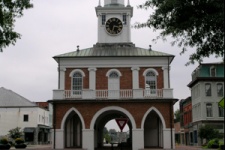 You can expect outstanding service and value when you call Rentech Solutions for
computer and technology rentals in Fayetteville, North Carolina
. We have been delivering top of the line rental and leasing items to Fayetteville for years and our account supervisors are equipped to handle rental orders of any size. Rentech specializes in computer rentals, laptop rentals, notebook rentals, projector rentals and AV equipment rentals. Our friendly and knowledgeable account managers offer years of experience in setting up customized solutions to Fayetteville customers. We enjoy working with business and personal customers and no order is too large or small. Rentech is just as delighted in sending out a digital camera for a one day rental as we are in handling a complete trade show set up. Let us help you get the needed rental equipment for your next Fayetteville, North Carolina project.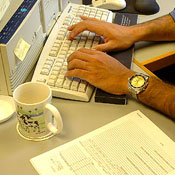 Call Rentech Solutions the next time you need to
rent a laptop computer in Fayetteville
. We offer the latest technology in computer leasing and notebook renting for community meetings, sales rallies and corporate events from the leading manufacturers. We offer one day rentals on all computers and have extended deals as well. Leasing computers in Fayetteville is a great idea for small business. Get the latest tools by renting laptops without a huge price tag. When demand is high and seasonal employees are needed, Rentech is there for you with computer rentals. There's no need to search for a laptop rental in Fayetteville. Rentech Solutions has what you need. Laptop rentals are one of the fastest growing trends for people looking for convenient and economical solutions to their technology needs. Call one of our friendly and knowledgeable account managers and we'll tailor the right notebook lease for you.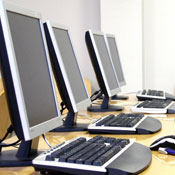 Are you going on the road to deliver an important presentation? Fayetteville customers can call Rentech Solutions for a projector rental. We'll get you the top quality LCD projector, presentation screen and all the accessories you need to make a great impression. Our projector rentals are the best way for consultants and sales professionals to set out. Fayetteville business clients will enjoy the fast delivery options Rentech provides in the projector rental industry. Rent a projector for your next offsite meeting or sales presentation. It will be at your meeting facility complete with the needed accessories and screen. You can even have a preinstalled laptop rental waiting with your PowerPoint slide show ready to go. Discuss your next
Fayetteville projector rental
with one of our account managers and see the value we can provide.
Call Rentech Solutions for all your
AV rental needs in Fayetteville
. We stock an assortment of top quality microphones, mixers, speakers, cameras, and plasma displays. Whether it's your cousins wedding or your corporate recognition event, we have what you need in AV equipment rental. Renting AV equipment is a nice way to spice up your next corporate meeting, especially if you're out of your office. A client recently obtained an AV rental package for his company picnic. We supplied him with an Anchor powered speaker system, wireless microphone and a few digital video cameras. Rent AV equipment with confidence in Fayetteville. Our professional company will help you put an AV package together to meet your budget and exceed your expectations.
Rental Staging
Conventions Serviced in Fayetteville
Hotels Serviced in Fayetteville
Holiday Inn
1707 Owen Drive
Fayetteville, NC 28304
Universities Serviced in Fayetteville