Durham, North Carolina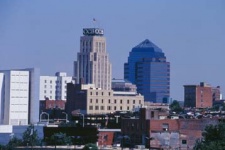 Durham, North Carolina customers can rent computer and technology equipment from Rentech Solutions. We maintain a large inventory of name brand tech tools and specialize in computer rentals, laptop rentals, projector rentals, and AV equipment rentals. We offer years of experience in the computer rental industry and back our service with a satisfaction guarantee. We want you to be completely delighted with the rental equipment you receive from us so we take the time to ask questions and listen to your plans and concerns. We know that you put a lot of time in planning and coordinating special events and we want to lend a hand to your success. Our rental equipment is meticulously tested by a trained service tech before it is delivered. Our items are professionally packaged and come with all the needed accessories and manuals. We also provide 24 hour set up and operation assistance to all Durham rental customers.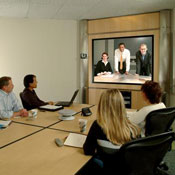 When you need to
rent a computer in Durham, North Carolina
, call Rentech Solutions. We provide state of the art IBM, HP and Dell computers to meet your projects requirements. We offer ghosting service to ensure all your computers are loaded with the proper software and guarantee that you will have them on time. Rentech Solutions is Durham's best site for laptop rentals and leasing. We pride ourselves in offering the latest technology in notebook rental for your vacation, training seminar or corporate event whether you need one or one hundred notebook rentals. Let us prepare a
Durham laptop computer leasing
solution for you.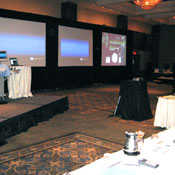 Planning a presentation or training seminar in Durham? Call Rentech Solutions to rent the hot Infocus LP850 projector. This projector will amaze and captivate your audience with 4500 lumens. We also stock Epson, Viewsonic and Dukane projectors of all sizes and carry presentation screens to help complete your mission.
Durham business customers rent projectors
for sales presentations and informational meeting. They are perfect for PowerPoint and web browsing applications. Renting a projector is also great for the personal consumer. Spice up family movie night with a projector rental or provide the big screen presentation of your favorite sporting event. We make projector rental easy.
The next time you need to
rent AV equipment in Durham
, call Rentech Solutions. We offer top quality speakers, mixers and wireless microphones for any event. Let us provide you with the technology you need at the right time and at the lowest possible cost. You can also rent a 42" plasma display to take your event to the next level. Our plasma display rentals can be wall mounted or we can provide a 6' stand. Plasmas are great for drawing attention to your product at the trade show. They are also nice for showing promotional material at booths and exhibits. Call Rentech to discuss your next special event in Durham, North Carolina. We'll deliver the AV rental to make your event as special as you intended.
HP Notebook Rental
Hotels Serviced in Durham
Wingate by Wyndham
5223 Page Street
Durham, NC 27701
Universities Serviced in Durham