Concord, North Carolina

LCD projectors are available for your next business presentation in Concord. Rentech Solutions experience can help you make the proper projector rental choice. With names like Epson, Dukane and Viewsonic we can offer you the finest selection of projector rentals available. We stand behind our products with full technical support and Rentech's 100 % satisfaction guarantee. Let Rentech Solutions make projector rental in Concord an easy task.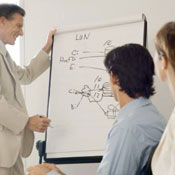 Computer rental for your business in Concord is easy with Rentech Solutions great selection of top notch computer systems. Choose from HP or Dell machines loaded with your choice of software tailored to the requirements of your business. Rentech Solutions well trained associates can help your Concord, North Carolina company make the most efficient computer rental decision. Trust Rentech Solutions for all your computer rental needs.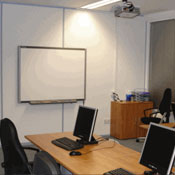 Rentech Solutions gives you the technology that is necessary to traverse Concord while keeping up with deadlines racing at you. Great Dell and IBM laptop rental packages are available to provide you quality and dependability. We want laptop rental to be easy and hassle free, that's why professional Rentech Solutions' associates are always standing by in Concord to answer your rental questions.
AV rental is a great way to accessorize your next corporate picnic at Lowes Motor Speedway. 42" Plasma TV's and Anchor PA systems affords you that ability to grab the attention of your audience. Rentech Solutions offers a premier selection of AV rentals that makes planning any Concord event easy. Call Rentech's well trained staff to assist you with all your AV needs and rental questions in Concord.
Renting Computers
Hotels Serviced in Concord
Springhill Suites by Marriott Charlotte/concord Mills-speedway
7811 Gateway Lane
Concord, NC 28027
Universities Serviced in Concord