Asheville, North Carolina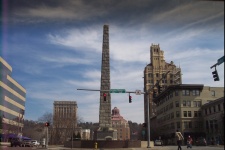 Rentech Solutions can help you find the perfect computer rental to match your Asheville's business needs. Our computer rentals feature a ghosting service to match your company's requested specifications. We have cutting edge Dell and HP computers available that will make temporary office setups and trade shows easy for your business to accommodate. One of our Asheville, North Carolina associates will be happy to help you select the right computer rental for you.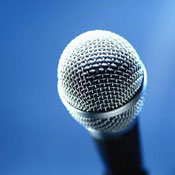 Laptop rental in Asheville custom to your needs is Rentech Solutions way of helping you get the most efficiency out of your rental time. Our portable, powerful laptop rentals allow you to travel Asheville with ease. We have a large selection of Dell, IBM and other top of the line brands. Call and Speak to one of our valued customer service associates to help form a laptop rental plan to suit you. Rent with confidence at Rentech Solutions.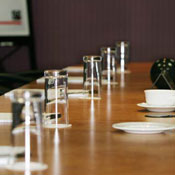 Rentech Solutions' projector rentals are available with remotes, and all accessories. Projectors are great for business presentations or school use in Asheville, North Carolina. We offer LCD projectors ranging from 1400 to 4500 lumens with brand names available like Epson and Sanyo. Rentech Solutions wants you to be satisfied with your projector rental. Let us help you rent in Asheville with assuredness today.
All of your AV rental requirements can be met with Rentech Solutions. We offer Asheville a large selection of products that range from plasma TV's to full Anchor PA systems. Digital camcorders and Sony DVD players are available as well. Rentech Solutions can help plan AV rental with your next Asheville based event in mind. Your happiness and satisfaction with all of our AV products is a priority number one at Rentech Solutions.
Rent Computers
Conventions Serviced in Asheville
Hotels Serviced in Asheville
Holiday Inn Express Hotel & Suites Biltmore Square Mall
1 Wedgefield Drive
Asheville, NC 28806
Universities Serviced in Asheville