Troy, New York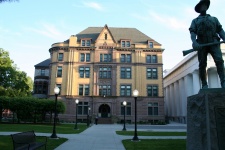 Call Rentech Solutions to schedule your next projector rental in Troy. We have LCD projectors and screens to make your sales presentation surpass the competition. We stock all the top models in a variety of lumens to meet any projector rental requirement. So if you're talking to one individual or an audience of one thousand, we've got you covered. Renting a projector is a great idea for retirement and birthday parties as well.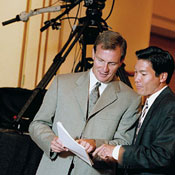 Do you need to rent AV equipment in Troy? At Rentech Solutions, we offer the latest tools in AV. We rent wireless microphones, speakers and mixing boards to make your event the best it can be. Call Rentech when planning a company picnic or festival booth in Troy. Talk to one of our account representatives about our 42" plasma display. It's sure to grab the attention of your target audience.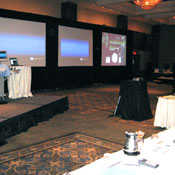 Computer rentals from Rentech Solutions are the best values in Troy, New York. Along with offering high quality computers we pride ourselves in delivering accurate and friendly service. Our rentals are backed by 24 hour tech support. We can handle orders of any size and delight in providing customized solutions to your IT needs. Call us to rent a computer for your next project in Troy.
Rentech Solutions is the premier site for laptop rental in Troy. When planning your next corporate training event ask about our imaging service which allows us to preinstall all your necessary software on each laptop rental. Renting a laptop for vacation makes sense for those who don't want the burden of an extra travel item. We will deliver to your destination.
Leasing Laptops
Hotels Serviced in Troy
Olde Judge Mansion
3300 6th Avenue
Troy, NY 12180
Universities Serviced in Troy