Bayonne, New Jersey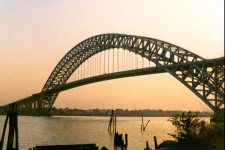 When you are organizing an important presentation in Bayonne, let Rentech deliver the projector rental for you. We supply top quality projector rentals as well as screens and projector stands. We help your presentation come together professionally. Bayonne projector rental clients rest easy knowing that Rentech will handle their hardware needs and that satisfaction is guaranteed.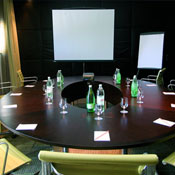 Obtaining an AV rental in Bayonne used to be a tricky task. That was until Rentech entered the market with clean, quality, professional audio visual rentals. We are your one stop shop for PA systems, plasmas, microphones and more. Not only do we deliver the best gear but our service is something that we emphasize. We offer 24 hour tecnical support and operation service. We'll do whatever is necessary to make things right for your Bayonne AV rental.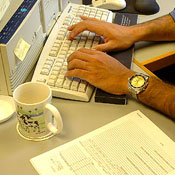 Rentech Solutions provides
state of the art computer rentals to Bayonne customers
. We specialize in supplying conventions and corporate training events but also handle orders for temporary office set ups. Rentech's years of experience in the computer rental market help you when you have a special event coming up. Call us to discuss your next Bayonne computer rental project.
Laptop rentals will be provided by Rentech Solutions. Bayonne clients enjoy
the ease and affordability of laptop rentals
when dealing with Rentech. We pride ourselves in listening to clients needs and customizing a solution to fit their goals and budget. See how Rentech will help you with Bayonne laptop notebook rentals.
Laptop Projector Rental
Hotels Serviced in Bayonne
Sheraton Meadowlands Hotel & Conference Center
2 Meadowlands Plaza
East Rutherford, NJ 07073
Universities Serviced in Bayonne
Bayonne Hospital School of Nursing
Ave C And 28th St
Bayonne, New Jersey 07002