Atlantic City, New Jersey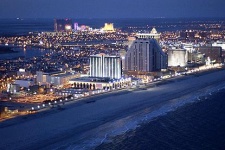 Rentech Solutions brings quality name brand technology rentals at affordable prices to Atlantic City. Projector rentals, Computer and laptop rentals, and audio visual rentals are our specialties. Our company revolves around excellent customer service and we pride ourselves in having a high rate of repeat customer satisfaction. We service all major hotel conferences, convention centers, and tradeshows with unsurpassed quality rental equipment in Atlantic City. With every equipment rental in Atlantic City we offer complete technical support throughout the entire rental time duration.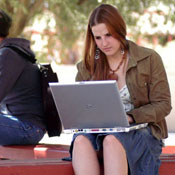 When in Atlantic City you can depend on Rentech Solutions to supply your event with the perfect highest quality projector rentals for your individual occasion. Projector rentals are tested completely to make sure and guarantee your projector rental will be in good working order upon arrival at your location. We guarantee every
projector rental in Atlantic City
will be bright, clear, and provide a crisp image during every presentation. Our Technicians are available twenty four hours a day for setup help and any needed assistance for all projector rentals. Our helpful knowledgeable staff is available to answer any questions in regards to projector rentals in Atlantic City.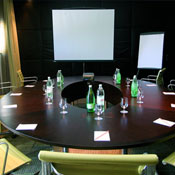 Our computer rental department carries a large inventory of trusted name brand laptop computer rentals in matching quantities to service even the largest venues in Atlantic City.
Notebook rentals and laptop rentals in Atlantic City
come equipped with all the necessary software and accessories for multiple types of meetings and events. Our technicians are available to work with our clients and configure any laptop rentals to their specific needs. Computer rental technicians can recommend and give advice on various network setups whether it is by Ethernet or wireless router. With Rentech Solutions we provide the latest cutting edge technology in
computer rentals to Atlantic City
, with unsurpassed friendly and knowledgeable customer service.
Atlantic City rentals include a large assortment and packages of audio visual rentals available for conventions, tradeshow booths, and corporate presentations. We provide high quality name brand wireless microphone rentals, powered speaker system rentals, and audio mixer presentations for multiple connections. Our Av rentals also include a large selection of camcorder rentals to record and keep important training sessions and presentations for later review. Camcorder rentals are available in matching quantities and in different formats to accommodate our client's specific needs. All of our
Atlantic City audio visual rentals
come with all the necessary accessories and even custom cables upon request to suit advanced setup requirements. For further details please contact our audio visual rental department and speak with any of our helpful rental associates.
Computer Rental
Conventions Serviced in Atlantic City
Hotels Serviced in Atlantic City
Trump Plaza
Boardwalk At Mississippi Avenue
Atlantic City, NJ 08401
Universities Serviced in Atlantic City
Boardwalk And Marina Casino Dealers School
1923 Bacharach Blvd
Atlantic City, New Jersey 08401