Gardnerville Ranchos, Nevada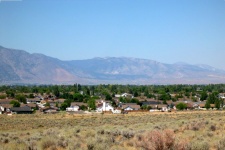 Gardnerville Ranchos clients can obtain computer rentals from Rentech Solutions. When you have an important meeting and would like a temporary office set up in your hotel, call us. We deliver everything you need to get your tasks done. Rentech makes computer rental in Gardnerville Ranchos easy.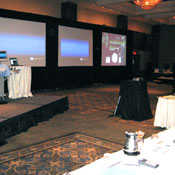 When you need to bring in a temporary employee to get a special project done, call Rentech for a laptop rental. Laptop rentals can provide your company with short term IT tools at an economy never before available. Rentech Solutions makes it fast, easy and inexpensive. Gardnerville Ranchos employees will stay productive without setting your company's budget off track. Get a laptop rental today.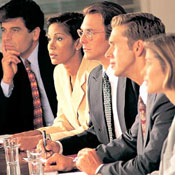 Do you need to rent a projector for your next training event in Gardnerville Ranchos? At Rentech Solutions, we rent high quality LCD projectors from Epson, NEC, Mitsubishi and Viewsonic. A projector rental makes perfect sense for displaying your company's software to new employees at orientation. This way you don't have to all huddle around a monitor.
Planning a wedding or class reunion in Gardnerville Ranchos? Rentech Solutions provides the best in AV equipment rental in Nevada. We stock the latest technology in wireless microphones, speakers, mixers and plasma displays. We will help customize your event with the right AV rental advice to make your day special.
IBM Computer Rental
Hotels Serviced in Gardnerville Ranchos
Lakeside Inn & Casino
168 Highway 50
Stateline, NV 89449