Louisville, Kentucky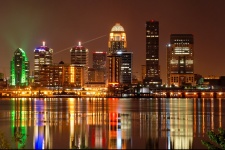 Louisville Computer Rentals
Our desktop computer rentals and in Louisville are known for there performance, quality, and affordable rates. We provide the latest IT systems of name brand computer rentals to clients for corporate trainings, large conferences, and tradeshows. Computer rentals provided in Louisville are thoroughly tested and maintained to ensure every rental use will go smoothly and maximize company productivity. All laptop and computer rentals have the latest software updates and are preloaded with company specific software for our client's diverse rental applications.
Computer rentals in Louisville
can be preconfigured for any of our customers needs and will arrive ready for instant setup and use. We strive to provide viable computer rental packages for any size venue in Louisville.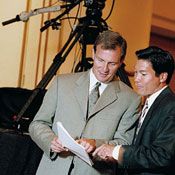 Louisville Laptop Rentals
State of the art
laptop rentals are available to our Louisville, Kentucky
customers. Our company is proud to provide the leading name brand computer rental solutions to assist clients in corporate functions and large scale training. Our laptop and computer rentals can be custom tailored to meet the individual Louisville client's requests. Many Louisville area businesses look to Rentech when the need to rent or lease laptops arises. Our laptop rental and notebook rentals are affordable and delivered expediently. Rentech is a company that has grown through excellent customer support. We pledge to deliver the ideal notebook computer for your specific requirements. Choose Rentech Solutions to meet your laptop computer rental needs, you will not be disappointed.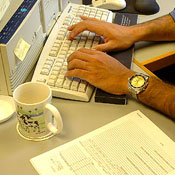 Louisville LCD Projector Rentals
Rentech Solutions also specializes in providing
LCD projectors for rental in the greater Louisville area
. We provide projectors for rent that are ideal for power point presentations, slideshows, and movie or sporting event viewing. All our top of the line projectors available for rent in Louisville can be used with computers, laptops, and DVD players. Our projectors for rent include all the necessary accessories for universal connectivity and technical support from our experienced technicians 24 hours a day. Our large warehouse also stocks a large quantity of projector screen available for rent to accommodate various room and audience sizes. Please contact any of our audio visual staff for further information in regards to projectors and screen for rent in Louisville.
Louisville Audio Visual Rentals
High quality
AV rentals in Louisville
are provided by Rentech Solutions. Our company has a comprehensive selection of AV rental inventory to meet your personal or business extravaganzas in Louisville. Our corporate clients have a variety of AV rental equipment needs including plasma displays, microphones, PA systems, and wireless microphones. We have a large inventory of AV rentals to meet these requests. Our company is set on providing Louisville customers with the AV rental products and customer service that meets their demands and requests. Contact a Rentech Solutions account manager today for your next special event in Louisville. Whether you are planning a wedding reception or a corporate recognition event, an AV rental could be the ideal way to make your event memorable.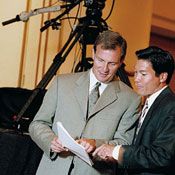 Video Camera Rentals
Conventions Serviced in Louisville
Hotels Serviced in Louisville
The Seelbach Hilton Louisville
500 4th Street
Louisville, KY 40202
Universities Serviced in Louisville