Cedar Rapids, Iowa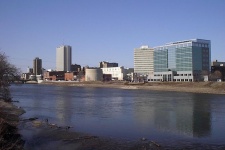 Cedar Rapids Laptop Rentals
A laptop rental can make traveling much easier in Cedar Rapids. IBM and Dell laptops are readily available from Rentech Solutions to give you freedom of movement. Pre-tested and ready to run software means more productivity at your next offsite meeting in Cedar Rapids. Rentech Solutions customer support lets you rent a laptop with the confidence of quality and dependability. We offer custom imaging service on all of our laptops delivered to Cedar Rapids. Please contact one of our highly trained account managers or technicians to discuss the specific requirements of your next laptop notebook rental.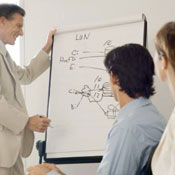 Cedar Rapids Computer Rentals
Computer rental for your business in Cedar Rapids, Iowa is a phone call away. Rentech Solutions can offer state of the art Dell and HP computers to satisfy all of your company training needs. All of our computers come with custom installed software to match preferences stipulated by you. Rentech Solutions can help any Cedar Rapids business flourish in their time of computer rental need. All of the desktop computer rentals that we feature come with preloaded software and are ready to plug and play.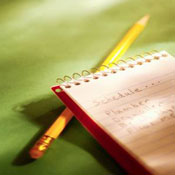 Cedar Rapids LCD Projector Rentals
Rentech Solutions LCD projectors are second to none. Do you have a presentation to give in Cedar Rapids, Iowa? Our years of experience can choose the right projector to help you succeed.
Epson, Mitsubishi and Sanyo
brand projectors are always available for rental. Pick up the phone and dial Rentech and we can work towards the perfect projector rental together. Powerpoint presentations and slide shows are now affordable and convenient with the LCD projector rental options that we provide to our valued Cedar Rapids clientele.
Cedar Rapids Audio Visual Rentals
AV rental makes Cedar Rapids events and trade shows flashier and more affordable. All of Rentech Solutions AV items are pre-tested before being shipped and give you the unsurpassed quality and value that only Rentech Solutions can offer. Choose from PA systems, digital camcorders and much more. All of our of
Cedar Rapids audio visual rentals
come with Rentech's friendly staff backing to assure you satisfaction. Call Rentech Solutions today for the latest in audio visual technology that makes renting an attractive option. We provide AV solutions for any size venue in Cedar Rapids.
Laptop Computer Rentals
Conventions Serviced in Cedar Rapids
Hotels Serviced in Cedar Rapids
Clarion Hotel and Convention Center
525 33 Avenue SW
Cedar Rapids, IA 52404


Universities Serviced in Cedar Rapids
Kaplan University
3165 Edgewood Pkwy SW
Cedar Rapids, IA 52404