Terre Haute, Indiana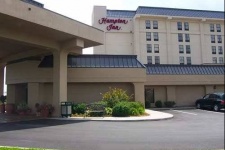 Terra Haute Laptop Rentals
Call Rentech Solutions the next time you need to rent a laptop in Terre Haute. We can provide just one or hundreds of laptop computers to get you up and running. Our ghosting service can upload the software you need to make a presentation that will impress. We recently delivered 100 laptops to a client who was launching a new software system to his sales force. Let's see what Rentech can do for you with your next notebook rental. We provide the latest laptop models at the best prices available in our industry. Please contact one of our associates and we will couple you with the ideal laptop notebook rental to help your event excel.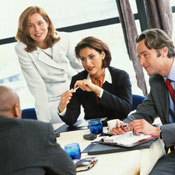 Terre Haute Computer Rentals
Rentech Solutions is Terre Haute, Indiana's number one stop for computer rentals. We offer the latest technology from IBM, Dell and HP. Terre Haute customers obtain computer rentals for a variety of needs. Rentech provides IT for conventions and corporate events as well as individuals. Our fast, friendly, and
cost effective computer rental solutions
will deliver what you need, when you need it. Every computer rental is backed by our outstanding customer service and complete technical support. We provide you with the finest desktop computer rental solutions available in the industry today.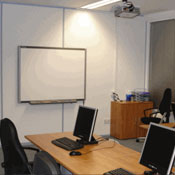 Terra Haute LCD Projector Rental
Call Rentech Solutions for the latest LCD projector rental. We offer top quality Epson, Viewsonic, Sanyo and Infocus projector rentals in Terre Haute, Indiana. When planning your next presentation, convention, or trade show look no further. We provide
the right projector rental to ensure your demonstration is a hit
. Rentech Solutions will make sure that your next Powerpoint presentation is a complete success with the use of one of are state of the art projectors. Rent with the confidence of dependable equipment and friendly service. Contact an account manager about an LCD projector rental today.
Terra Haute Audio Visual Rentals
When you need to make an impact with your next presentation, call Rentech Solutions for an audio visual rental. We are delighted in helping you make a great impression. We provide microphones, speakers, DVD players, laser pointers and awesome plasma displays in Terre Haute. Our customers have diverse needs and budgets and we strive to meet any order. If you need to rent AV equipment, it will be our pleasure to deliver. Call for the best prices in the audio visual rental service of Terra Haute.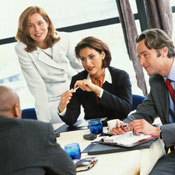 HP Laptop Rental
Hotels Serviced in Terre Haute
Comfort Suites
501 East Margaret Drive
Terre Haute, IN 47802
Universities Serviced in Terre Haute