Kokomo, Indiana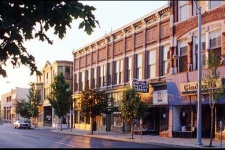 Kokomo LCD Projector Rentals
Projector rental for a Kokomo community counsel meeting or business seminar is a great way to get images across large groups of people. Rentech Solutions' offers Epson Powerlite LCD projectors and a full compliment of accessories to help with your next Kokomo presentation. Call one of Rentech's
experienced friendly employees to assist with projector rental decisions
. We want your next rental to be the perfect projector, affordable and high quality that you deserve. A LCD projector rental is an easy way to get technology for a Powerpoint presentation or even a backyard movie night. If you need a projector rental delivered expediently, contact Rentech Solutions.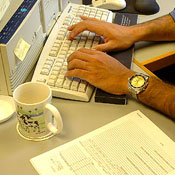 Kokomo Computer Rentals
Rentech Solutions computer rental offers Kokomo based business the ability to provide employee training and seminars at affordable rates. Computer rental is a wise way to save money if you need technology for a short period of time and do not want to make a large capital outlay. Our state of the art Dell and HP computers come with software preinstalled to match your Kokomo company's needs and requirements. Rentech Solutions knowledgeable employees will guide you through your computer rental process assuring satisfaction and full technical support, call today.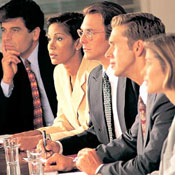 Kokomo Laptop Rentals
The laptops that Rentech Solutions offers gives you all that is necessary to travel Kokomo, Indiana while keeping up with business deadlines. Great Dell and
IBM laptop rental packages
are available to provide the utmost in quality and dependability. We want laptop rental to be easy and hassle free, that's why professional Rentech Solutions' associates are always standing by in Kokomo to answer your laptop rental questions. If you require a laptop notebook rental, contact Rentech Solutions.
Kokomo Audio Visual Rentals
All of your AV rental requirements can be met with Rentech Solutions. We offer Kokomo a large selection of products that range from plasma TV's to full Anchor PA systems. Digital camcorders and DVD players are available as well. Rentech Solutions will help plan audio visual rental with your next Kokomo event in mind. Your happiness and satisfaction with all of our AV products is a number one priority at Rentech Solutions. Audio visual rental equipment is just a phone call away to Rentech Solutions
Audio Equipment Rental
Hotels Serviced in Kokomo
Holiday Inn Express Hotel & Suites
511 Albany Drive
Kokomo, IN 46902
Universities Serviced in Kokomo
Indiana Business College
830 North Miller Avenue
Marion, IN 46952