Fort Wayne, Indiana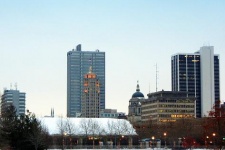 Fort Wayne Computer Rentals
Computer rental doesn't have to be expensive or a hassle with Rentech Solutions presence in Fort Wayne. We deliver state of the art computer and technology packages backed by our renowned customer support and friendly easy to contact associates. Any size computer rental orders can be completed when calling Rentech. We have a huge inventory of high quality systems. We accommodate orders ranging from one desktop computer rental to hundreds of
laptop computer rentals for conferences in Fort Wayne, Indiana
. We specialize in creating a custom solution to your next event. We can help derive a technology rental plan that maximizes Fort Wayne based businesses success. Our knowledgeable account managers can assist in choosing the best technology to be delivered directly to you. Call Rentech for an affordable computer rental, laptop rental, projector rental or audio visual rental solution in Fort Wayne today.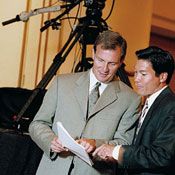 Fort Wayne Laptop Rentals
When it comes to
computer rental in Fort Wayne
, Rentech Solutions has you covered. Call one of our experienced account managers to discuss your next convention, conference or trade show. Laptop rentals make great sense for traveling professionals and vacationers as well. Don't risk damage to or loss of your equipment on your flight. Renting laptops from us is fast, convenient and cost effective. Computer and notebook leases are available to Fort Wayne customers to help address short term projects. Charter schools have employed Rentech Solutions for computer leasing. We provide the laptop leases for the necessary lease period and save the school capital. Leasing a notebook allows you to upgrade to newer technology as it becomes affordable as well. Contact Rentech to talk about your computer rental needs and we'll customize a notebook rental or lease agreement that meets your individualized requirements.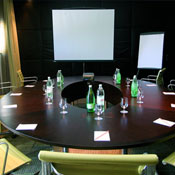 Fort Wayne LCD Projector Rentals
Call Rentech Solutions to rent the hottest projector for your next training event or sales presentation in Fort Wayne, Indiana. We rent high quality LCD projectors from Epson, NEC, Mitsubishi and Viewsonic. Just tell us the approximate number of people and we'll provide you with the right technology to impress your colleagues. We also have presentations screens up to seven feet to add with your projector rental. Fort Wayne business professionals can count on Rentech to deliver their projector rental complete with any needed presentation screen and accessories to their meeting site. Call us today to schedule your next
Fort Wayne projector rental
.
Fort Wayne Audio Visual Rentals
Do you need to
rent AV equipment in Fort Wayne
? At Rentech Solutions, we offer the latest tools in AV. We rent wireless microphones, speakers and mixing boards to make your event the best it can be. Call Rentech when planning a company picnic or festival booth in Fort Wayne. Ask one of our experienced account managers about the 42" plasma display we offer for trade show booths or recognition events. Renting AV equipment is great for spicing up just about any event. Wedding planners and training coordinators will enjoy the terms offered on a variety of AV rental products. We maintain a huge inventory of specialty items to satisfy the diverse needs of Fort Wayne customers. A business client recently called Rentech to provide TV's and DVD players to conduct an in house training event. Discuss your next event in Fort Wayne with one of our associates and find out how a professional AV rental company can assist you.
Renting Notebooks
Conventions Serviced in Fort Wayne
Hotels Serviced in Fort Wayne
Universities Serviced in Fort Wayne