Columbus, Indiana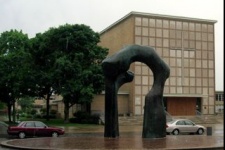 Columbus Audio Visual Rentals
Portable PA systems, digital cameras are just a couple of the high quality items Rentech Solutions AV rental department offers in Columbus. The use of a plasma TV and DVD player can make your next video presentation in Columbus, Indiana a successful one. Rentech will provide affordable solutions to all audio visual rental events. Call our knowledgeable employees for help planning your next AV event. Every piece of audio visual equipment that we rent comes with our 100% satisfaction guarantee. Rentech Solutions takes pride in developing custom solutions to your diverse audio visual rental requirements.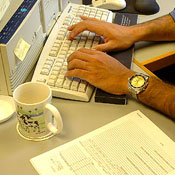 Columbus Computer Rentals
Rentech Solutions can help you
make an educated computer rental decision
based on your Columbus' business requirements. We have cutting edge Dell and HP systems preloaded with software to match your company's requirements. Rentech Solutions well trained representatives want your business to maximize productivity and be 100% satisfied with every rental in Columbus. Computer rental is a cost effective way of attaining the technology you require without the capital outlay that is required to purchase new desktop systems. Let us help you with the ideal computer rentals for your next event in Columbus, Indiana,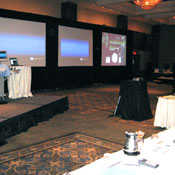 Columbus Laptop Rentals
Rental of portable laptops can make traveling the Columbus area great for business work. Rentech Solutions has the best IBM and Dell systems available for your busy schedule. Technical support for all of Rentech Solutions laptop rentals in Columbus is always courteous and free of charge. We image your laptop notebook rentals with the proper software that matches your event criteria. All of our notebook rentals come with an external mouse free of charge, as well as a carrying case. Try Rentech Solutions and experience our great customer service and excellent laptop notebook rentals today.
Columbus LCD Projector Rentals
A projector rental from Rentech Solutions may be the perfect item for your next conference or Columbus family reunion. Make Power Point presentations come to life with
our full line of high quality LCD projectors
. Epson, Dukane and other brands offer you a selection of projectors for any size application. Rentech Solutions can help choose the perfect projector rental for your next Columbus event. If you plan a Powerpoint presentation in Columbus and need one of our state of the art LCD projector rentals contact Rentech Solutions.
Rent Computers
Hotels Serviced in Columbus
Holiday Inn Conference Center
I 65 at Indiana 46
Columbus, IN 47201

Universities Serviced in Columbus
Indiana Business College
2222 Poshard Drive
Columbus, IN 47201