Waukegan, Illinois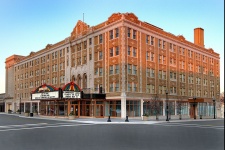 Waukegan Audio Visual Rentals
When you need to rent AV equipment in Waukegan, call Rentech Solutions. We offer top quality speakers, mackie mixers and wireless microphones for any event. Waukegan audio visual rentals are a cost effective way to put on events that would normally be to costly to purchase equipment for. Let us provide you with the technology you need at the right time and at the lowest possible cost. You may also
rent a 42" plasma TV
to display your featured items at a Waukegan trade show. All of our AV rental items are quality checked and you are assured of there performance every time you rent..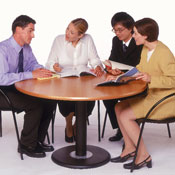 Waukegan Computer Rentals
Rentech Solutions provides fast and convenient computer rentals in Waukegan, Illinois. Your computer rental will arrive with the needed software preinstalled to save you precious time. All computer rentals are tested before they are sent out to ensure quality and reliability. Let us supply the technology for your next conference or trade show. We can tailor a computer rental package to fit any application in Waukegan. High quality Dell systems are available for rental as well as other top name brand desktop computers. Contact Rentech Solutions for a complete listing of computer rentals available.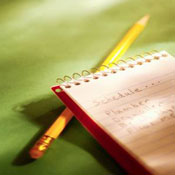 Waukegan Laptop Rentals
Laptop rentals are a fast growing trend for corporate entities in Waukegan. Why would someone rent a laptop you might wonder? When you
rent a laptop from Rentech Solutions
you have a very low initial investment, you can get state of the art equipment without repair or upgrade costs and it's there when you need it and gone when you don't. We want to provide you with the flexibility and convenience that laptop rentals in Waukegan offer. All of our notebook rentals come with a carrying case and optical mice to make using them even easier. Contact Rentech Solutions for a complete listing of our laptop notebook rentals.
Waukegan LCD Projector Rentals
Rentech Solutions can provide LCD projector rentals for your next power point presentation. We have a helpful and well trained staff that will assist in choosing a projector rental that is ideal for your next meeting or sales presentation in Waukegan, Illinois. Choose from Epson, Sanyo and other indusry leaders. We have a superior selection of state of the art equipment, all backed with Rentech Solutions satisfaction guarantee. Every LCD projector rental that we deliver comes complete with all the cabeling that is required to connect to any source. Our dedicated technicians always make sure that your projector rental and use proceeds smoothly.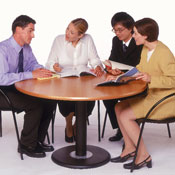 Renting Laptops
Hotels Serviced in Waukegan
Residence Inn by Marriott
1440 South White Oak Drive
Waukegan, IL 60085
Universities Serviced in Waukegan