Urbana, Illinois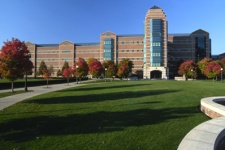 Urbana LCD Projector Rentals
Call Rentech Solutions for high quality projector rentals in Urbana. Our LCD projectors are light and portable and can be delivered right to you hotel, office or residence. They connect easily to your laptop for power point presentations. You could also rent a projector, DVD player and amplified speakers for an outdoor movie party or to show the big game. Rentech Solutions will help you with a projector rental in Urbana. When you have a Powerpoint presentation to deliver Rentech Solutions will provide the proper LCD projector rental to really attract your audience without killing your budget.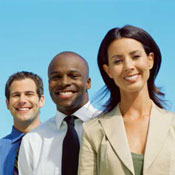 Urbana Laptop Rentals
Renting a laptop in Urbana is fast and straightforward. Call Rentech Solutions. We'll get a quality laptop rental in your hands at the lowest cost, complete with the software you need, carrying case and accessories. If you're on vacation and want to keep up with email, try us out. If you need to attend a conference or training event in Urbana, a laptop rental might be just the ticket.
We will handle all your laptop rental requirements
. Rentech Solutions is proud to offer Core 2 duo laptop notebook rentals from HP and Lenovo. A dedicated account manager will be assigned to your account to work with you through every step of the laptop notebook rental process.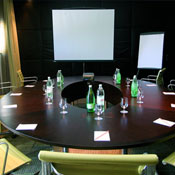 Urbana Computer Rentals
Urbana computer rentals are now easier and more affordable than ever with Rentech Solutions. We provide a huge selection of name brands like Dell, HP, and IBM so you can be assured of receiving cutting edge technology. Our account managers are present to
take the guess work out of choosing the computer rental that is right for your business
applications. Your desktop computer rental solution in Urbana is only a phone call away. We provide computer rentals for both large and small firms as well as personal use. Rentech Solutions will make sure that you receive great service and high quality desktop computer rentals every time you contact us.
Urbana Audio Visual Rentals
If you're planning to deliver a trade show exhibit in Urbana, Rentech Solutions has the right AV rental for you. We supply plasma displays, complete Fender PA systems, podiums, laser pointer and more. We strive to suit your every need when it comes to AV rental. Rentech Solutions has knowledgeable audio visual rental technicians that can help you select from our warehouse of equipment. You can be assured that your event requiring an AV rental will go smooth and hassle free when you choose Rentech Solutions. We also rent AV equipment for receptions, parties and festivals. Give us a call today and experience audio visual rental with Rentech Solutions.
Lease Laptops
Hotels Serviced in Urbana
Hampton Inn Champaign
1200 West University Avenue
Urbana, IL 618

Universities Serviced in Urbana