North Chicago, Illinois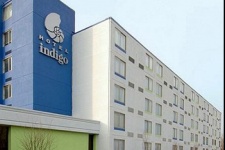 North Chicago Audio Visual Rentals
AV rental equipment is provided by Rentech Solutions to our clients in North Chicago, Illinois. When you have a reception, retirement party or offsite meeting let us deliver the
high end audio visual device
you need. We have mackie mixing boards, sony plasmas, microphones, walkie talkies, digital camcorders and more. Our AV rentals are guaranteed in stock and at the lowest cost around. Speak to an account manager today about hassle free audio visual rental in North Chicago. Rentech Solutions provides high end audio visual rentals for both businesses and individuals. Let us be your AV rental supplier, and experience our service.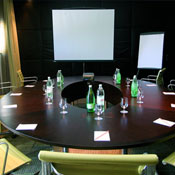 North Chicago Computer Rentals
North Chicago customers call Rentech Solutions to provide them with state of the art computer rentals for trade shows, conventions and conferences. We rent desktop units, monitors, printers and accessories for any event. A client recently obtained several computer rentals for a project to mass produce thank you labels for his valued clients. At Rentech we also take the extra step to ensure you are provided with everything you need to get your project up and running in North Chicago. Our desktop computer rentals will help you move forward with your project at the lowest rates in the industry.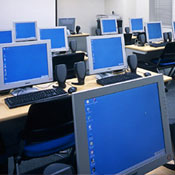 North Chicago Laptop Rentals
Renting a laptop in North Chicago is as easy as picking up the phone. Tell one of our friendly account managers what your plans are and we'll customize a laptop rental package to meet your exact needs. Laptop rentals are provided to corporate clients for sales rallies and training classes. Put the tools in your employees' hands to get the most out of your event. Get a laptop rental from a professional company like Rentech and you won't be let down. All of our laptop notebook rentals come with the software you need to achieve your goals. Notebook rentals are an economical way to tackle a temporary office or short term assignement.
North Chicago LCD Projector Rentals
Rentech Solutions is North Chicago's number one distributor of projector rentals. We deliver the projector rentals you need for training classes and sales presentations.
We deliver projector rentals
to hotels for business travelers. Don't risk loss or damage to your projector when you fly. Have a projector rental waiting for you when you get there. Call today to discuss your next projector rental need in North Chicago. When you have a Powerpoint presentation and you need a projector rental that is affordable and high quality, contact Rentech Solutions.
Notebook Rental
Conventions Serviced in North Chicago
Ramada Chicago Hotel Mcormick Place
4900 South Lake Shore Drive
Chicago, IL 60615
Hotels Serviced in North Chicago
Days Inn North Chicago
3000 North US 41
North Chicago, IL 60064

Universities Serviced in North Chicago