Naperville, Illinois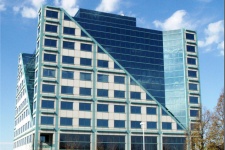 Naperville Laptop Rentals
Call Rentech Solutions for all your laptop rental needs in Naperville, Illinois. We supply
top of the line laptop rentals
for any need. A client recently had a laptop delivered to his hotel so he could stay connected while on vacation. Many companies are bringing laptop rentals into play to provide technology for temporary employees. Rentech Solutions will assist you with any size laptop rental requirement, If you need one laptop rental, or one hundred notebook rentals we have the equipment to support it.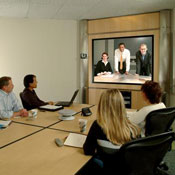 Naperville Computer Rentals
Rentech Solutions is a professional company that can handle all of your business's computer rental requirements in Naperville. Do you have a corporate seminar for a day or a week or more? Rentech Solutions can provide convenient and affordable computer rentals of premier systems. Dependable brand computer rentals like Dell and IBM are just a phone call away in Naperville. All of our desktop computer rentals are performance checked and come backed by our satisfaction guarantee. We offer 24 hour technical support and our knowledgeable account managers are dedicated to your success.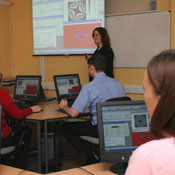 Naperville Audio Visual Rentals
Rentech Solutions is the premier company to rent AV equipment from in Naperville. One of our expert account managers will help you choose the right audio visual rental system to meet your needs. We
rent 42" Plasma displays
, microphones, mixers, camcorders and DVD players to help make your event a smashing success. Let us know how we can help with your next audio visual rental in Naperville. We deliver audio visual rentals for large scale venues and small backyard type festivities. Contact one of our representatives and discuss your unique audio visual rentals.
Naperville LCD Projector Rentals
Planning a presentation or training seminar in Naperville? Call Rentech Solutions to rent the Viewsonic PJ862 projector. This projector will captivate your audience with fantastic clarity and detail. We also stock Epson, Infocus and Dukane projectors of all type and carry presentation screens to help complete your assignment. We make projector rental expedient and hassle free. Every one of our state of the art LCD projector rentals are guaranteed to arrive on time and be in working order. Contact Rentech Solutions for a quick easy projector rental quote.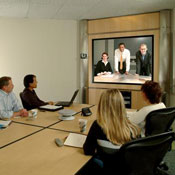 Video Projector Rental
Hotels Serviced in Naperville
Country Inn Suites Naperville
1837 Centre Point Drive
Naperville, IL 60563
Universities Serviced in Naperville