Evanston, Illinois

Evaston Laptop Rentals
For the ease of mobility Rentech Solutions laptops are always available. Fast easy to use name brands like IBM and HP make for easy choices in portable PC notebook power. You have the freedom to attend offsite meetings with Rentech Solutions laptop rentals. Quality and customer satisfaction is Rentech Solutions top priority. Give us a call and experience the Evanston laptop notebook rental difference. We place a premium on customer service and accurate order fulfillment as part of our all inclusive laptop notebook rental service. Rent a laptop from Rentech Solutions and enjoy our hassle free friendly service.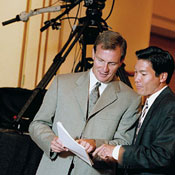 Evanston Computer Rentals
Rentech Solutions can offer your Evanston business top of the line Dell and HP computer rentals for an affordable price. If your company needs extra computing power our experienced sales team can find a rental to meet your requirements. Rentech solutions computers come with custom software loaded for your specific needs in Evanston. Rentech can get you the perfect computer rental today. Computer rental is a great way to save money and maximize company productivity while lowering the amount of capital outlay that has to be applied at any one time.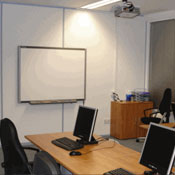 Evanston LCD Projector Rentals
Rentech Solutions can help your business presentation or conference in Evanston come to life with an Epson Powerlite LCD projector rental. Years of experience allows are Evanston, Illinois staff to help you make an educated decision on the projector rental that best suits your needs. Rentech offers a complete line of accessories to
provide a Lcd projector lease solution for you
. When you contact Rentech Solutions you can be assured that you will be receiving the vey finest projector rental.
Evanston Audio Visual Rentals
Plasma TV's,
digital camcorders and PA systems
are just a few of Rentech Solutions many AV rentals available. Our friendly staff can help you plan your AV needs for your next Evanston function or show. All of our products are tested before being shipped, so your success and happiness is assured. Call Rentech Solutions and make audio visual rentals a snap. We will make sure that you receive the proper audio visual rental to best facilitate your requirements in Evanston. Contact one of our dedicated account managers in regards to all of your audio visual rental needs.
Leasing Projectors
Hotels Serviced in Evanston
Hotel Orrington
1710 Orrington Avenue
Evanston, IL 60201
Universities Serviced in Evanston