Champaign, Illinois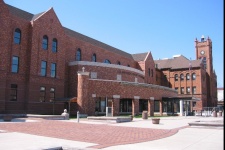 Champaign Computer Rentals
Rentech Solutions computer rentals offers Champaign based business the flexibility to provide employee seminars and training at affordable rates. Our powerful Dell and HP computers come with software preloaded to meet your company's needs and specifications. Rentech Solutions knowledgeable employees will guide you through your computer rental process assuring satisfaction and support, call today. Champaign computer rentals are an economical alternative to a long term desktop computer rental purchase. We offer newer desktop computer rentals that are up to date and have current industry leading software. Every one of our desktop computers available for rent comes with our 100% satisfaction guarantee.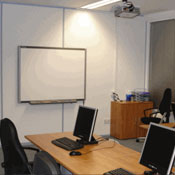 Champaign Laptop Rentals
Laptop rentals allow freedom of offsite meetings and conferences without sacrificing PC power. Rentech Solutions IBM laptops provide portable power that can be used to tackle your projects on the run. When you rent a notebook from Rentech Solutions we make sure you receive the latest laptop computer technology. Laptop rental in Champaign is easy with the help of our dedicated sales staff that wants you to be satisfied.
Make Rentech Solutions your laptop rental provider
and see the difference our friendly quality service means for your event. We make sure your notebook rental is exactly what you had in mind when you discussed your requirements with a knowledgable account manager.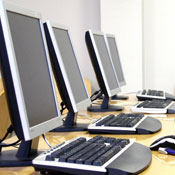 Champaign Projector Rental
If you plan a business presentation in Champaign, Illinois Rentech Solutions can find the perfect projector to facilitate your success. We offer
Epson Powerlite LCD projectors
and other top notch brands to select from. Call Rentech solutions and let us help make your presentation a hit with your colleagues. All of our projector rentals are guaranteed and fully supported by our friendly staff. Rentech Solutions offers technical support around the clock with every one of our computer and projector rentals. Let one of our account managers set up a projector rental for your next Powerpoint presentation in Champaign, Illinois.
Champaign Audio Visual Rentals
Our AV rental department offers a full line of AV equipment for every imaginable need. We provide Cannon digital camcorders, Sony plasma TV's and much more. Rentech Solutions experience allows us to help you find the audio visual equipment rental that suits you best. We have PA systems and a full line of supporting accessories. Call Rentech Solutions and let us help with your next party that requires audio visual rentals in Champaign. Rentech Solutions has an extensive audio visual rental department with almost limitless resources to apply to your next event. Renting plasmas, PA's, and supporting gear has never been easier in Champaign.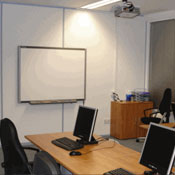 Audio Equipment Rental
Hotels Serviced in Champaign
Baymont Inn & Suites Champaign/Urbana
302 West Anthony Drive
Champaign, IL 61821

Universities Serviced in Champaign