Carbondale, Illinois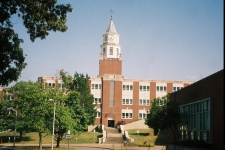 Carbondale Audio Visual Rentals
AV rental is useful for demonstrations and shows, as well as home use also. Rentech Solutions offers
Plasma TV's, Anchor PA systems and much more
. Audio visual rental is headache free with our quality assurance and 100 %satisfaction guarantee. All AV equipment is pre-tested before being delivered to your Carbondale event. Rentech Solutions offers audio visual equipment from the top name brands like Fender, Mackie, and Sony. Call to speak with an account manager regarding an AV rental option for your next festivity. We provide audio visual rentals for wedding receptions as well as corporate events that require multiple AV rentals.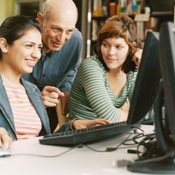 Carbondale LCD Projector Rentals
When planning a business conference in Carbondale, call Rentech Solutions. Our friendly well trained crew will help find a LCD projector to suit your application. We provide lcd projector rentals ranging in size from a boardroom application to a full theater. Projector rental can be accomplished with the confidence of technical support and a full line of accessories for all units rented. Top of the line Epson Powerlite models and many others are available. Let Rentech Solutions liven up your next Power Point presentation in Carbondale, call today. Let Rentech Solutions provide an affordable projector rental solution in Carbondale for you.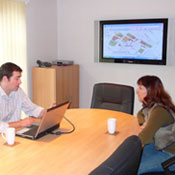 Carbondale Computer Rentals
If you own a small business or company in Carbondale, then contact Rentech Solutions and allow us to help you with all your computer rental needs. We offer professional Dell and HP systems for training seminars or any other event. Preloaded software assures more productivity and less hassle. Rentech Solutions always makes sure that you receive the operating system and software you request on every computer rental. Our experienced crew will help find a solution to whatever your computer rental requirements are. We make sure that your individual computer rental requests are met expediently.
Carbondale Laptop Rentals
Laptop rental is an excellent way to travel while keeping tabs on important work or pressing deadlines. Rentech Solutions offers the convenience of laptop portability with trusted names such as HP and IBM for your research needs. Our
staff will help you decide which laptop rental will do the most for you
. Try Rentech Solutions and experience the most affordable laptop notebook renting in Carbondale, Illinois. When you rent a laptop from Rentech Solutions you can be assured that you will be receiving state of the art technology that fits your program of use. We offer Core 2 Duo laptop notebook rentals for demanding software applications and high end processing requirements.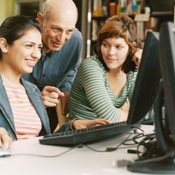 Infocus Machine Rental
Hotels Serviced in Carbondale
Holiday Inn Conference Center
2300 Reed Station Parkway
Carbondale, IL 62901

Universities Serviced in Carbondale