Mountain Home, Idaho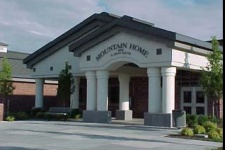 Mountain Home Laptop Rentals
Rentech Solutions is Mountain Home primary site for superior laptop rentals. With brand names like IBM and HP, we have the right laptop notebook rental to get your assignment accomplished. Just tell us when you need a high quality notebook rental and for how long and we'll do the rest. We also offer a preinstallation service that allows us to download the software you need right to your laptop notebook rental. Renting a laptop is a great idea for business travel or vacations. We'll deliver laptop rentals right to your hotel or residence, whichever you prefer. All of our laptop notebook rentals come complete with software and all accessories.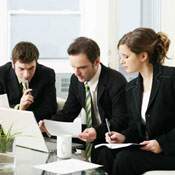 Mountain Home LCD Projector Rentals
Call Rentech Solutions to schedule your next projector rental in Mountain Home. We have state of the art LCD projectors and screens to make your presentation surpass the competition. We also rent projectors for birthdays, receptions and retirement parties so that you can display digital photos of the guest of honor. We stock all the top name brands in a variety of lumens to meet any projector rental requirement. Events ranging in size from a boardroom presentation to a large scale theater are all serviced by Rentech Solutions. LCD projector rentals are an affordable solution to a short term need that does not warrant the purchase of expensive equipment that will set in storage.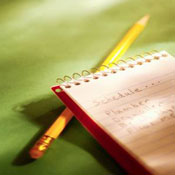 Mountain Home Computer Rentals
When it comes to computer rental in Mountain Home, Idaho, Rentech Solutions has you covered. We provide the best IT tools and outstanding client support. Call one of our responsive account representatives to
discuss your computer rental requirements
for that next convention, sales conference or trade show. Renting computers from us is fast, convenient and cost effective. Every one of our desktop computer rentals come loaded with the software that you request. We make sure every delivery is on time every time. Try renting a computer from Rentech Solutions and experience our customer service and commitment to quality technology rentals.
Mountain Home Audio Visual Rentals
Getting an AV rental use to be a challenging experience in Mountain Home, Idaho. Now Rentech Solutions is here to serve all Mountain Home clients with
premium quality AV rental equipment
. We deliver Fender PA systems, Sony plasmas, and accessories. Audio visual rental is a big business and we take nothing lightly. We appreciate that you want the best AV rental equipment for your special event and we take every effort to ensure a quality experience. Call Rentech to discuss your next AV rental with a knowledgeable audio visual specialist. We take pride in fulfilling all of your audio visual rental requirements at the lowest possible cost to our valued Mountain Home clients.
Dell Laptop Rental
Hotels Serviced in Mountain Home
Hampton Inn & Suites
3175 NE Foothills Avenue
Mountain Home, ID 83647
Universities Serviced in Mountain Home
Milan Institute
8590 W Fairview Ave
Boise, Idaho 83704