Moscow, Idaho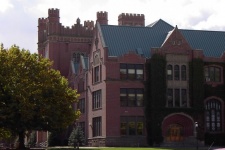 Moscow Audio Visual Rentals
Moscow, Idaho audio visual rentals are provided by Rentech Solutions. We have the professional AV rental equipment to make your recognition event or party a spectacular hit. We provide
PA systems, wireless microphones, DVD players and digital camcorders
. Our AV rental equipment is backed by outstanding service and 24 hour support. We offer the best name brand audio visual rentals in the industry. Fender, Mackie, and Sony are just a few of our major providers of AV rental equipment we inventory. Audio visual rentals are affordable and a great solution for short term events that require great technology for a one time outing.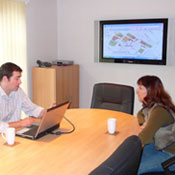 Moscow Computer Rentals
Rentech Solutions is Moscow, Idaho's number one stop for high quality computer rental. With brand names like IBM and HP, we have the right tool to get your mission accomplished. We deliver your computer rental right to your doorstep. Just tell us when you need it and for how long and we'll do the rest. We custom image desktop computer rentals for any type of event that requires advanced technology and high end performance. Our friendly down to earth approach and attention to detail has made us an industry leader in computer rentals. Contact Rentech Solutions for a quick easy quote on your next desktop computer rental.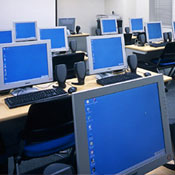 Moscow Laptop Rentals
When it comes to laptop rental in Moscow, Rentech Solutions has you covered. Call one of our friendly account managers to discuss your next convention, conference or trade show. Laptop rentals make great sense for traveling professionals and vacationers as well. Don't risk damage to or loss of your equipment on the airplane. Renting laptops from us is fast, convenient and cost effective. We make renting laptops a hassle free endeavour and take the guesswork out of choosing the proper laptop rental for your application. Let us provide the finest laptop rentals at the lowest rates in the industry. we make sure the laptop rentals that we provide fit your requirements and do not exceed your budget.
Moscow LCD Projector Rentals
Call Rentech Solutions to rent a state of the art projector for your next training event or sales presentation in Moscow. We rent high quality LCD projectors from Epson, NEC, Mitsubishi and Viewsonic. Just tell us the approximate number of people and we'll provide you with the right projector rental to astonish your audience. We also have presentations screens up to seven feet to add with your projector rental. Let one of our dedicated account managers help you determine what LCD projector rental will best fit your needs at your next trade show or Powerpoint presentation. We provide the latest technology including DLP projector rentals, all of which are backed by outstanding technical support and great customer service.
Lease Laptop
Hotels Serviced in Moscow
Best Western University Inn
1516 Pullman Road
Moscow, ID 83843
Universities Serviced in Moscow