Boise, Idaho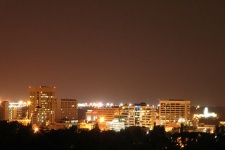 Boise Computer Rentals
Rentech Solutions is Boise, Idaho's number one distributor of high quality computer and IT rentals. With dependable names like IBM and Dell, we have the right desktop computers to get your assignment accomplished. We deliver your necessary rental items to your doorstep to save you time and money. Just tell us when you need a computer and for how long, we'll do the rest. Rentech takes pride in providing Boise customers with superior value in the rental industry. We have account managers that offer years of experience and technical know how to Boise clients. We understand the time and effort you invest in planning events for your company and we want to help by providing the rental tools you need with friendly and accurate affordable service. When you speak with a Rentech Solutions representative you can expect to have your rental concerns addressed expediently.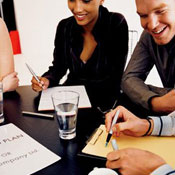 Boise Laptop Rentals
Laptop rentals
and notebook leases are our specialty in Boise. Rentech Solutions provides cutting edge laptops, preinstalled software, and the necessary accessories to individuals and corporations of all sizes. We're large enough to handle your corporate training IT needs but we'd also be delighted to deliver one customized laptop for a vacationer or business traveler. When you want to lease a laptop we want you to contact us. Rentech also provides long term leasing options for laptop computers and notebooks. Lease a computer for a temporary employee office. School systems benefit from Rentech's computer leasing options to provide state of the art desktop and laptop rentals for the entire school year.
Leasing computers and notebooks in Boise
will allow you to get the newest IT tools without destroying your budget. Discuss your unique requirements with a Rentech account manager today to see what we can do for you.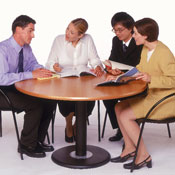 Boise LCD Projector Rentals
Renting a LCD projector in Boise
is easy and economical with Rentech Solutions. We can make sure the right projector is delivered to your hotel or conference center in time for your next important meeting. Our clients know that moving a projector and screen around Boise from office to event can be a cumbersome hassle. That's why we provide our convenient service and flexible projector leasing terms. Rentech Solutions years of experience will compliment your efforts by suggesting the proper amount of lumens and accompanying screen size to launch your presentation. We have 1500 lumen Epson Powerlite projectors as well as 4500 lumen Infocus projectors and every size in between. We can accommodate events that are living room size to huge auditoriums. Rentech Solutions friendly expedient projector rental in Boise is time saving and cost effective for the savvy business person.
Boise Audio Visual Rentals
Boise rentals include an incredible assortment of audio visual rentals available for conventions, tradeshow booths, and corporate outgoings. We provide high quality name brand wireless microphone rentals, powered speaker system rentals, and audio mixer presentations for larger venues. Our AV rentals also include a nice selection of digital camcorder rentals to record and critique important training sessions and presentations for later review. Camcorder rentals are available in different formats to accommodate our client's specific needs. All of our audio visual rentals come with all the necessary accessories and even custom cables upon request to suit advanced setup requirements. For further details please contact our
audio visual rental department
and speak with any of our helpful account managers.
Lease Notebooks
Conventions Serviced in Boise
Hotels Serviced in Boise
Hyatt Place Boise
925 North Milwaukee Street
Boise, ID 83704
Universities Serviced in Boise