St. Petersburg, Florida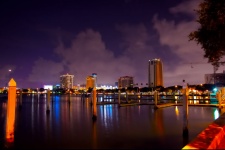 St Petersburg Computer Rentals
Our company provides computer rental equipment to customers in St. Petersburg, Florida. Our company is a full line computer and audio visual rental company. We are the nation's premier leader for quality av equipment and affordable pricing. Rentech Solutions will dedicate tech support for you during your event in St. Petersburg. Our av rental solutions can be used for a variety of events. Rentech will do everything possible to make sure you are satisfied with the products and services we offer. Contact one of our specialists today and find out how we can meet your computer rental and av rental needs.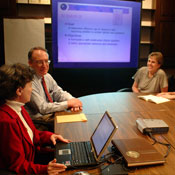 St. Petersburg Audio Visual Rentals
Renting and leasing audio visual equipment from Rentech is a fast and easy process. Our av equipment is well maintained and ready to rent! We have many different audio visual equipment items that can assist your presentation needs in St. Petersburg, Florida. We have 42" Sony plasma displays that are ideal for trade shows and conventions. We also carry high end camcorder rentals that can be used for video presentations. Rentech rents anchor audio systems that can be used with plasma tv's and other video equipment. Our audio mixers are perfect to connect wireless lavaliere microphones along with hand held mics. We have all of the
audio visual rental accessories
you will need for an event in St. Petersburg. Let Rentech Solutions make your event a success with our quality equipment and service.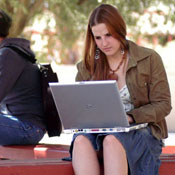 St. Petersburg Laptop Rentals
Renting and leasing computers in St. Petersburg, Florida
is made easy by the professionals at Rentech Solutions. Our company is designed around providing quality computer rental equipment at affordable rates. We have a long list of clients that have placed confidence in Rentech to deliver laptop computers and notebooks for all situations. Rentech has large quantities of notebook computer rentals available that can give you the professional look for your conference that you need. St. Petersburg, Florida clients have used Rentech Solutions many times to deliver these high end computer rentals. Our laptop rentals will come standard with all necessary accessories including antivirus software. Our dell computer rentals are perfect for your next training and meeting. Call on Rentech to
rent or lease laptops in St. Petersburg, Florida
.
St. Petersburg LCD Projector Rentals
Rent or lease an Infocus projector in St. Petersburg from Rentech today. Many clients conduct PowerPoint presentations on a regular basis. Rentech Solutions provides lcd projectors and screens for these presentations. We have many accessories to accompany your digital projector rental. Our
St. Petersburg customers use our projector rental services
on a regular basis. At Rentech we understand your needs and we are committed to providing quality projectors each and every time you rent from us. Contact our company today to experience our excellent LCD projector rental service.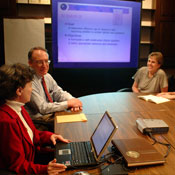 Renting Projectors
Hotels Serviced in St. Petersburg
Universities Serviced in St. Petersburg