Lake Worth, Florida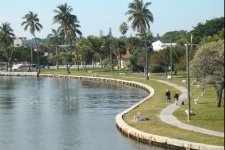 Lake Worth LCD Projector Rentals
Are you going on the road to deliver an important presentation? Lake Worth customers call Rentech Solutions for the latest projector rental. There's no need to take your office on every journey. We'll get you the top quality LCD projector, presentation screen and all the accessories you need to make a great impression. Our projector rentals help consultants and sales professionals get it done every day in Lake Worth. All of our LCD projector rentals come with the necessary cables to get your Powerpoint presentations delivered.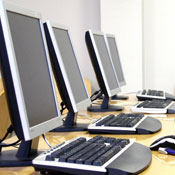 Lake Worth Computer Rentals
Rentech Solutions provides
fast and convenient computer rentals delivered to Lake Worth
, Florida. Let us supply the desktop computer rental technology for your next conference or trade show. We offer Lake Worth computer rental clients a diverse set of products and services and will match any budget and objective. We can tailor a computer rental package to fit any need, call to speak to a knowledgeable Rentech representative about your requirements. Every computer rental is preimaged with the software that is relevant to your specific uses. Rentech Solutions is Lake Worth's leading computer rental distributor.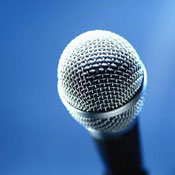 Lake Worth Laptop Rentals
When you require a laptop for that special event, think Rentech Solutions. We're the premier laptop rental company for conventions, training seminars and corporate events in Lake Worth. We offer the best name brand notebook rentals delivered right to your door and promise outstanding customer service and technical support. Try us today and have a hassle free rewarding laptop notebook rental experience. We offer Core 2 duo laptop rentals for high end applications and CAD software design. Call for a quote on our state of the art laptop rentals
Lake Worth Audio Visual Rentals
Call Rentech Solutions for all your AV rental needs in Lake Worth
. We stock an assortment of top quality microphones, mixers, speakers, cameras, and plasma displays. Whether it's a wedding reception or your corporate recognition event, we have what you need in audio visual equipment rental. Enjoy the convenience of AV rental a phone call away in Lake Worth. Our large inventory of audio visual rentals is constantly being updated. Every piece of AV rental equipment is thoroughly tested for dependability and performance before ever being delivered to your location in Lake Worth. Enjoy a quality audio visual rental backed by our complete technical support and 100% satisfaction promise.
Leasing Notebooks
Hotels Serviced in Lake Worth
Holiday Inn West Palm Beach
7859 Lake Worth Road
Lake Worth, FL 33467
Universities Serviced in Lake Worth
Palm Beach Community College
4200 Congress Avenue
Lake Worth, FL 33461