Coral Springs, Florida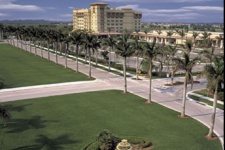 Coral Springs LCD Projector Rentals
Putting together the equipment for a Powerpoint presentation is trouble free when you rent projectors from Rentech Solutions. We offer high quality LCD projector rentals to make your event stand out from the rest. Our projector rentals come with versatile features, accessories and 24 hour client support. All of our LCD projector rentals are well maintained and put through a battery of tests before being readied for delivery to Coral Springs. When you think about
renting projectors in Coral Springs, think Rentech Solutions
. We provide lcd projector rentals from boardroom size to theater venues in Coral Springs, call a knowledgeable account manager for details.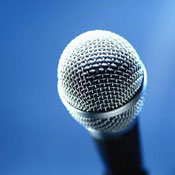 Coral Springs Computer Rentals
Call Rentech Solutions for all your computer rental needs in Coral Springs, Florida. We specialize in providing state of the art computer rentals for corporate clients. Computer rentals are a smart way of keeping up with projects that require specialized equipment such as mass label printing or new software demonstrations. We get you the desktop computer rental technology you need at a great price and flexible terms. Renting a computer in Coral Springs will be convenient and economical with Rentech Solutions.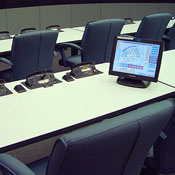 Coral Springs Audio Visual Rental
Rentech Solutions is the premier company to rent AV equipment from in Coral Springs. One of our expert account managers will help you choose the right audio visual rental system to meet your needs. We rent
42" Plasma displays
, microphones, mixers, camcorders and DVD players to help make your event a smashing success. Let us know how we can help with your next Coral Springs audio visual rental. We provide businesses and individuals the audio visual rentals they require to succeed. All of Rentech Solutions AV rental inventory is quality checked and will arrive in proper working order every time you rent from us.
Coral Springs Laptop Rentals
When you need to rent a laptop in Coral Springs, Florida, call Rentech Solutions. We provide state of the art IBM, HP and Dell laptop computers to meet your project's requirements. We offer ghosting service to ensure all your laptop rentals are loaded with the proper software and guarantee that you will have them on time and at the lowest cost. All of our notebook rentals come with all accesories as well as our complete tech support. We are the industry leader in providing laptop rentals for training seminars and conferences in the Coral Springs. All of our laptop notebook rentals come preimaged with the software you use most.
IBM Laptop Rental
Conventions Serviced in Coral Springs
Coral Springs City Centre
2855 Coral Springs Drive
Coral Springs, FL 33065
Hotels Serviced in Coral Springs