Coral Gables, Florida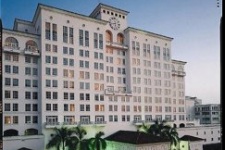 Coral Gables Laptop Rentals
Call Rentech Solutions to discuss your next laptop rental in Coral Gables
. We stock top brands such as IBM and HP and are constantly upgrading and testing our equipment so you can be assured that you will be receiving one of the finest laptops on the market. We recently provided a busy executive with a laptop rental for his vacation in Coral Gables. Let us be of assistance with your next laptop rental. We now offer Core2 duo notebook rentals from IBM and HP. All of our state of the art laptop notebook rentals contain software that is preloaded and ready to use. Rentech Solutions will make sure that you receive laptops that exceed your specifications at the lowest rental rates in the industry.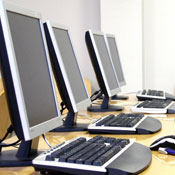 Coral Gables LCD Projector Rentals
Rentech Solutions provides LCD projector rentals to Coral Gables customers. We offer the popular Epson Powerlite in a variety of lumens and resolutions as well as other leading projector brands. Our goal is to provide you with a projector rental that will fit your needs at your budget. Call Rentech Solutions and let an experienced account manager help set up your next Coral Gables projector rental. When you have a Powerpoint presentation to deliver or just a backyard movie night for friends, Rentech Solutions has the LCD projector rental for you at rates that are the most competetive in the industry.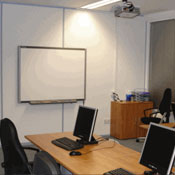 Coral Gables Computer Rentals
When considering a computer rental in Coral Gables, Florida, think Rentech Solutions. We offer the latest in technology at your fingertips. Our ghosting service will allow us to preinstall your software before your desktop computer rental arrives saving you precious time. Call one of our expert account managers today to discuss your next project and we will provide the finest in computer rental solutions for Coral Gables businesses and individuals. When you need cutting edge computer rentals quickly, call Rentech Solutions and we will deliver. All of our computer rentals come backed by 24 hour technical support.
Coral Gables Audio Visual Rentals
Coral Gables AV rentals are provided by Rentech Solutions. We have the professional AV tools to make your recognition event or party a spectacular hit. We provide PA systems, wireless microphones, DVD players and digital camcorders. Our
audio visual rental equipment
is backed by outstanding service and 24 hour support for Coral Gables customers. Audio visual rental is an excellent way to host large events while saving money by not having to make a long term purchase of AV equipment. Every audio visual rental that leaves our warehouse is in perfect working order and looks "like new".
Dell Computer Rental
Hotels Serviced in Coral Gables
Universities Serviced in Coral Gables