West Hartford, Connecticut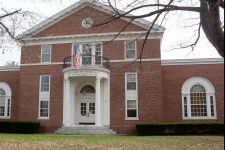 West Hartford Audio Visual Rentals
AV rentals can be obtained from Rentech Solutions in West Hartford. We have PA systems, wireless microphones, digital cameras and digital video cameras available to West Hartford customers. Renting AV equipment is cost effective and convenient for corporate meetings, receptions or reunions. Our extensive inventory of the latest audio visual rental gear lets you get technology at affordable rental rates. We pride ourselves on providing the best service and technical support in the AV rental industry. We have audio visual support for weddings, corporate events and any other venues that may come along in West Hartford. Allow Rentech Solutions to
assist you with your next audio visual rental endeavor.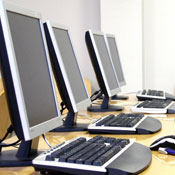 West Hartford LCD Projector Rental
Call Rentech Solutions for your next computer rental project in West Hartford, Connecticut. We offer the latest technology from all the top brands to suit your specific needs. The desktop computer rentals we provide are backed by 24 hour technical support and our 100% satisfaction guarantee. We can customize your computer rental units with the software you need. Ask for our ghosting service so that your rentals are ready to operate right out of the box. The process of renting a computer is simple and cost effective when you call Rentech Solutions. We take the hassle and uncertainty out of computer rental in West Hartford.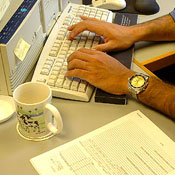 West Hartford Laptop Rental
When you require a laptop for that special event in West Hartford, think Rentech Solutions. We're the premier laptop rental company for conferences and training events in West Hartford. Rentech Solutions has the latet notebook rental technology from IBM and HP. We
deliver high quality laptop rentals
preinstalled with the software you need. Our technicians ensure that top notch laptop notebook rentas are provided to our valued West Hartford customers. We also supply laptop rentals to business travelers and vacationers. Call us to discuss the requirements for your next laptop rental.
West Hartford LCD Projector Rentals
The next time you have a presentation in West Hartford, Connecticut, call rentech Solutions for a high quality LCD projector rental. Your production will come alive when you rent a projector and professional viewing screen. It's perfect for power point and web browsing applications. You can also attach a DVD player to it with ease. Rentech Solutions will provide the LCD projjector rental you require to make your Powerpoint presentation a success. We stock a wide range of projectors ranging in size from boardroom presentations to theater style brightness ratings. Contact one of our dedicated LCD projector rental specialists and discuss your next rental requirements.
Rent HP Laptops
Hotels Serviced in West Hartford
West Hartford Inn
900 Farmington Avenue
West Hartford, CT 06119
Universities Serviced in West Hartford
University of Connecticut Tri Campus
85-G, Lawler Road
West Hartford, CT. 06117