Waterbury, Connecticut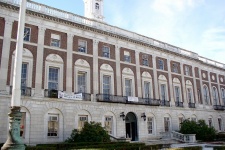 Waterbury Computer Rentals
Rentech Solutions offers computer rentals to Waterbury, Connecticut clients. We are dedicated to providing high quality IT tools with outstanding customer support. Computer rentals are fitting for conferences and classroom training events as well as temporary offices and short term employee needs. We offer dependable name brands like Dell and HP desktop computer rentals for you to select from. All of our state of the art computer rentals in Waterbury contain the latest software and current updates. We pride ourselves on the quality of our computer rentals and the efficient friendly service we provide. When you rent a computer in Waterbury from Rentech Solutions, expect nothing less than the best.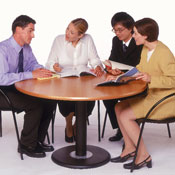 Waterbury Laptop Rentals
When you need to rent a laptop for business travel or training in Waterbury, call Rentech Solutions. We'll prepare an arrangement of notebook rentals to match your specific requirements. We provide laptop notebooks to individuals and corporations in the waterbury area. Whether you need one or one hundred units,
we handle all laptop rental requests quickly and easily
. The speed and accuracy of our friendly laptop rental service has generated a repeat customer list of thousands of individuals and companies. We offer IBM notebooks that contain Core 2 Duo processors and HP laptops that are delivered with up to three gig of Ram. Call and speak to an account manager for details regarding your next laptop notebook rental in Waterbury.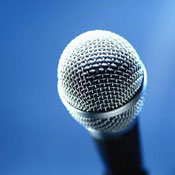 Waterbury LCD Projector Rentals
Planning a conference or corporate event in Waterbury? Call Rentech Solutions. We deliver projectors to schools, hotels and convention centers. We stock
Epson, NEC, Viewsonic, Dukane and Mitsubishi projectors
in a wide selection of lumens and resolutions that are sure to give your production the power you intended. We also stock presentation screens up to seven feet to complete your projector rental. Rentech Solutions offers you the convenience of having a LCD projector rental delivered directly to your hotel, conference center, or personal residence. We provide rentals of LCD projectors that are high end quality at very competitive rental rates.
Waterbury Audio Visual Rentals
Renting AV equipment from Rentech Solutions is easy in Waterbury. Call one of our friendly and knowledgeable account managers and we'll tailor a solution to your requirements. We deliver high quality PA systems, wireless microphones, video cameras and more. All our AV rental equipment comes with 24 hour support and we guarantee that your audio visual rental will be there on time and at a very reasonable cost. Every piece of audio visual equipment that is rented is thoroughly checked and inspected by a certified technician before ever being set for delivery in Waterbury. We routinely deliver AV rental equipment to corporate recognition events, weddings, retirement parties, and lecture halls. Our vast inventory of audio visual gear gives us the power to provide unparallel savings to our rental clients.
Rent Computer Projectors
Hotels Serviced in Waterbury
Hampton Inn
777 Chase Parkway
Waterbury, CT 06708
Universities Serviced in Waterbury