Newington, Connecticut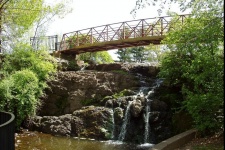 Newington LCD Projector Rentals
Rentech Solutions services Newington, Connecticut for LCD projector rentals. Rentech's years of expertise helps to deliver a projector rental to Newington customers for business presentations. Our staff will provide excellent tech support for your meeting. Our goal is to provide a quality projector rental product at affordable pricing. Call today for your next event in Newington. We offer LCD Projector Rentals for Powerpoint presentations, backyard movie nights and major sporting events. Account executives will tailor the perfect LCD projector rental to your specific application. Rentech Solutions stocks the top name brands of LCD projectors ranging from 1400 to 5000 lumens. No matter your specific requirements, we will deliver the perfect LCD projector rental to your event in Newington.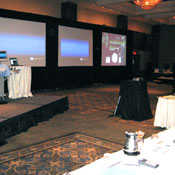 Newington Laptop Rentals
Laptop rentals in Newington can be attained by calling Rentech Solutions. Renting laptop computers has become an economical and convenient solution for business travelers and vacationers. We deliver to your hotel, home, or business to save you time and aggravation of traveling with an extra piece of baggage. Our laptop notebook rentals are cutting edge duo core models from IBM and HP. Rentech Solutions offers a ghosting service for all your notebook rentals that allow you to be to ready to open your laptop and begin use as soon as you receive it. We have the best most friendly customer service and very competitive pricing on our rental of laptops.
Call Rentech Solutions for your next laptop rental
.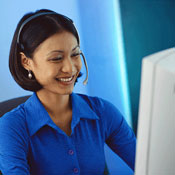 Newington Computer Rentals
Looking for a computer rental in Newington? Let Rentech Solutions help. Call one of our experienced account managers and we'll tailor the right computer rental for you. Our ghosting service will preinstall all your vital software to each computer rental to save you time and money. Do you need to rent hundreds of computers? Rentech Solutions can handle orders of all sizes. We also provide all the necessary cabling to make networks possible with our computer rentals. Just call and provide one of our knowledgeable account managers with the requirements of your Newington computer rental and they will provide you with the perfect desktop computer to exceed your expectations.
Newington Audio Visual Rentals
Call Rentech Solutions to discuss your next offsite meeting. We provide Newington customers with AV rentals such as
PA systems, mixing boards and wireless microphones
. If you're planning a team building event or a company picnic, you'll want music. You'll also want to use a microphone to address the crowd. We can help you realize any audio visual rental need. Our AV rental services help your company save time and money while providing the latest audio visual rental technology. Rentech Solutions has audio visual equipment rentals from Fender, Mackie, Sony, Shure, and a host of other top name brands.
Rent Computer Projectors
Conventions Serviced in Newington
Newington Town Hall
131 Cedar Street
Newington, CT 06111
Hotels Serviced in Newington
Grantmoore Motor Lodge
3000 Berlin Turnpike
Newington, CT 06111