New Britain, Connecticut

New Britain Audio Visual Rentals
An AV rental from Rentech Solutions will help make your event come alive. We offer
the best in audio visual to satisfy the diverse market of New Britain
. We supply 12 channel Mackie sound mixers, Anchor PA sound systems, DVD players, video cameras and plenty more. All our AV rental equipment is backed by outstanding customer support, fast delivery and economical pricing. Audio visual rentals are a cost effective way for both individuals and companies to host events requiring sound reinforcement or a visual backdrop for events. Our AV rentals are always delivered early for your events and checked for top performance. Trust Rentech Solutions for all of your audio visual rental requirements in New Britain, Connecticutt.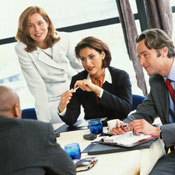 New Britain Computer Rentals
Rentech Solutions provides superior computer rentals in New Britain, Connecticut. We specialize in delivering computer rentals to conventions and training seminars but we also supply single units at exceptional rates. If you need to set up a temporary office for a meeting, we can get you the computer rental, printer, copier and fax. We offer daily contracts on every item we stock as well as low monthly rental rates of computers that surpass industry standards. Call to have one of our account managers put a plan to rent computers together for you. Our attention to detail and ability to provide the perfect solution for any computer rental situation has made us the industry leader in rentals of laptops and computers for years.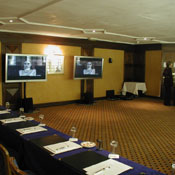 New Britain LCD Projector Rentals
Will you be making a presentation in New Britain? Call Rentech Solutions for
the latest in LCD projector rental
. We offer top quality Epson, Viewsonic, Sanyo and Infocus projector rentals in New Britain, Connecticut. When planning your next presentation or sales meeting, look no further. We also have DA-lite projector screen rentals up to ten feet to allow you to accommodate the largest viewing audiences. When you rent a LCD projector from Rentech Solutions you can be assured that you will be receiving equipment that has been well maintained and carefully checked before every LCD projector rental in New Britain.
New Britain Laptop Rentals
Call Rentech Solutions the next time you need to rent a laptop in New Britain. We can provide one or one hundred laptop rentals to get your next training event or sales meeting up and running. Our ghosting service can preinstall the software you need so that your laptop rentals are ready to go straight from the box. Webinars, corporate trainings and company inventories can benefit from the use of our IBM notebook rentals. The whole rental process is simple, quick, and cost effective. Our account managers are well trained in providing the proper laptop notebook rentals. Rentech Solutions makes renting laptops fast and convenient.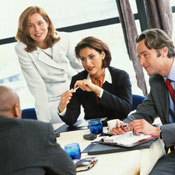 Rent A Projector
Hotels Serviced in New Britain
La Quinta Innstes New Britain
65 Columbus Boulevard
New Britain, CT 06051
Universities Serviced in New Britain