Manchester, Connecticut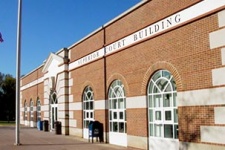 Manchester Computer Rentals
Rentech Solutions is Manchester,
Connecticut's number one distributor of desktop computer rentals
. We pride ourselves in offering the latest technology such as IBM, Dell and HP for your next project, backed by outstanding customer support. Computer rentals are a great idea for software user conventions, trade shows and conferences. Our computer rentals are a cost saving effective way for businesses and individuals to accomplish their goals while saving money. Contact one of our knowledgeable account managers about renting a computer in the Manchester area, and experience Rentech Solutions great products and excellent service.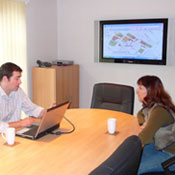 Manchester Laptop Rentals
Searching for a laptop rental in Manchester? Rentech Solutions has the IBM notebooks and Hp laptops you desire.. Laptop notebook rentals are one of the fastest growing trends for people looking for convenient and economical solutions to their technology needs. Call one of our friendly and knowledgeable account managers and we'll tailor the right laptop rental for you. We provide custom solutions for groups ranging in size from a personal rental to large corporate sponsored events requiring the rental of one hundred plus laptop notebooks in Manchester, Connecticut.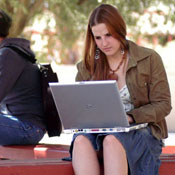 Manchester LCD Projector Rentals
When you need to rent a projector in Manchester, call Rentech Solutions.
We specialize in delivering state of the art LCD projectors
for slide show presentations and video output. Our projector rentals can be used with a laptop, desktop computer, or any S-video unit. We also provide high quality viewing screens and projector stands. Our LCD projectors range in brightness from a 1500 lumen boardroom office size model to theater style 4500+ lumen Infocus projector rentals. We service Powerpoint presentations as well as theater style plays and personal movie nights. Tell us your plans and we'll advise an appropriate projector rental for you.
Manchester Audio Visual Rentals
Call Rentech Solutions for all your AV rental needs in Manchester. We stock an assortment of audio visual rentals including: top quality microphones, mixers, speakers, cameras, and plasma displays. Our corporate clients have a diverse need for AV rentals so we have just about anything ready to be delivered right away. We offer a complete line of camcorders and PA systems to help with your next social outing in Manchester. Whether you're planning a wedding reception or a corporate recognition event, we have what you require in AV equipment rental. Our account managers are ready to assist you in picking out the right audio visual rentals to make your event a stunning success.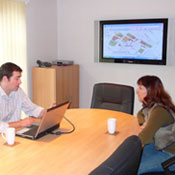 Video Projector Rental
Hotels Serviced in Manchester
Clarion Suites
191 Spencer Street
Manchester, CT 06040
Universities Serviced in Manchester