Greenwich, Connecticut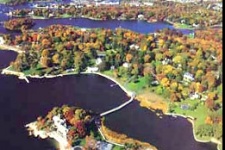 Greenwich Laptop Rentals
If you're like most people these days, you can't go long without checking your email and surfing the web. Rent a laptop from Rentech Solutions for your next vacation. We'll deliver to your hotel and when vacation is over put the notebook rental back in the box and just send it back. It's fast and easy. You don't have to bother with the extra bag on the airplane either. We also provide laptop rentals for business requirements in Greenwich. Call today to discuss your next laptop rental need.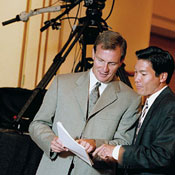 Greenwich LCD Projector Rentals
Organizing an event in Greenwich is simple when you rent AV equipment from Rentech Solutions. We offer
high quality speaker systems, wireless microphones, and digital video cameras
to make your event the best it can be. A 42" plasma could be the element that puts your display over the top. It's just a call away when you decide to rent AV equipment from Rentech Solutions. Audio visual rentals have never been more affordable or easy to have delivered than now. One of our dedicated account managers will be happy to assist you with your next AV rental request.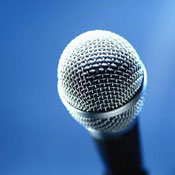 Greenwichs LCD Projector Rentals
Rentech Solutions is Greenwich's number one stop for projector rentals. We get you the projector rentals you need for training classes and sales presentations. We deliver projector rentals to hotels for business travelers. Don't risk loss or damage to your projector when you fly. Have a LCD projector rental waiting for you when you get to the destination of your choice. Call today to discuss your next projector rental need with one of our presentation specialists.
Greenwich Computer Rentals
Rentech Solutions is the place to go for computer rentals in Greenwich, Connecticut. We offer the latest technology from IBM, Dell and HP and deliver for your next convention or trade show. We'll tailor a computer rental package to fit any need. Our fast, friendly, and
cost effective desktop computer rental solutions
will send what you need, when you need it. Just tell us the specifications you require and we will make sure you get a computer that meets and exceeds your requests.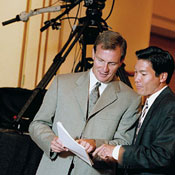 Rent IBM Laptop
Hotels Serviced in Greenwich
Delamar Greenwich Harbor
500 Steamboat Road
Greenwich, CT 06830
Universities Serviced in Greenwich