Fairfield, Connecticut

Fairfield LCD Projector Rentals
Take your presentation equipment to the
next level with a projector rental
from Rentech Solutions. If you're planning a small business meeting, church congregation, or community movie night in Fairfield, a projector rental will help make your event a success. Our projectors affix easily to laptop computers, DVD players or cable boxes and come complete with remote and accessories. Powerpoint presentations are affordable and hassle free with our state of the art LCD projector rentals.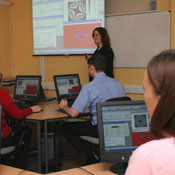 Fairfield Laptop Rentals
Rentech Solutions is Fairfield's number one stop for laptop rentals. We get you the laptop rentals you need for training classes and sales presentations. We also deliver laptop rentals to hotels for travelers and vacationers. Don't risk loss or damage to your laptop when you fly. Have a laptop rental waiting for you when you get there. Call today to discuss your next laptop notebook rental need. We provide economical high end notebook rentals to businesses and individuals alike.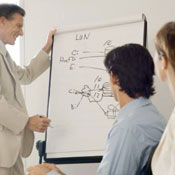 Fairfield Audio Visual Rentals
At Rentech Solutions, we are delighted in helping you make a great impression with a state of the art AV rental. We provide microphones, speakers, DVD players, laser pointers and awesome plasma displays.
An audio visual rental is perfect
for large bridal showers, assemblies or company picnic. If you need to rent AV equipment in Fairfield, we have it. Our incredible inventory of audio visual equipment assures that we will have the AV rentals to make your event a success.
Fairfield Computer Rentals
Call Rentech Solutions for your next computer rental in Fairfield, Connecticut. We deliver
high quality computer rentals
that are preinstalled with the software you need and tested for reliability. Renting desktop computers makes great sense for your temporary need or special project. You get state of the art technology at a low cost. Computer rentals are simply the most convenient and economical solution to short term business needs. Our desktop computers can help your company save from having to invest an excess amount of money in soon to be obsolete equipment.
Rent HP Laptops
Conventions Serviced in Fairfield
Coastal Fairfield County Convention & Visitor Bureau
Gate Lodge, Mathews Park
297 West Avenue
Norwalk, CT 06850
Hotels Serviced in Fairfield
Fairfield Inn
417 Post Road
Fairfield, CT 06824

Universities Serviced in Fairfield