Montrose, Colorado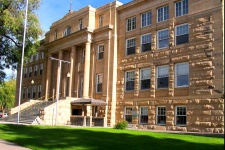 Montrose LCD Projector Rentals
Rentech Solutions provides LCD projector rentals to Montrose customers. We offer the popular Epson Powerlite in a variety of lumens and resolutions as well as other leading brands. Our goal is to provide you with a projector rental that will fit your needs at your budget. Call Rentech Solutions and let an experienced account manager help set up your next projector rental. We deliver to Montrose hotels and personal residences, call for details regarding your next LCD projector rental.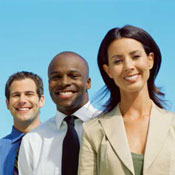 Montrose Computer Rentals
Rentech Solutions is Montrose,
Colorado's premier site for all your computer rental needs
. Let us help structure the technology for your next trade show or corporate event. Our ghosting service allows us to customize each unit with your vital software when you rent computers from Rentech Solutions. Our state of the art computer rentals save your company time and money while providing the technology that makes webinars and training events possible at a low cost.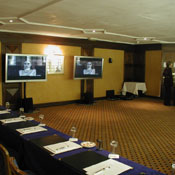 Montrose Laptop Rentals
Call Rentech Solutions to discuss your next laptop rental in Montrose. We stock top brands such as IBM and HP and are constantly upgrading and testing our equipment so you can be assured that you will be receiving one of the finest laptops on the market. Notebook rentals provide on the spot technology for trainings and offsite meetings. We recently provided a top level executive with a laptop rental for his vacation.
Let us be of assistance with your next laptop rental
.
Montrose Audio Visual Rentals
When you rent AV equipment from Rentech Solutions, you'll receive superior gear, excellent terms and 24 hour tech support. We supply PA systems, wireless microphones, digital video cameras and much more. AV rentals are perfect for any special event such as an offsite meeting, reception, or conference in Montrose. All of our audio visual rentals are thoroughly checked for top performance before ever being delivered to your location in Montrose, Colorado.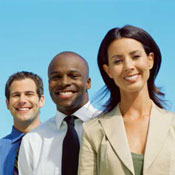 Rent Computers
Conventions Serviced in Montrose
Montrose Pavilion
1800 Pavilion Drive
Montrose, CO 81401
Hotels Serviced in Montrose
Holiday Inn Express Hotel & Suites
1391 South Townsend Avenue
Montrose, CO 81402