Colorado Springs, Colorado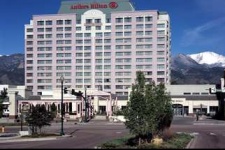 Colorado Springs Computer Rentals
Our company has the ability to provide av and computer related rentals to customers in Colorado Springs. We will make sure that you are satisfied with the rental equipment you receive from Rentech. Our goals are simple and that is to take care of the customer. We have many internal trainings to help our associates develop great customer service skills. We will work with each rental event on an individual basis to make sure we are providing the solutions you need. Rentech Solutions has many repeat customers who rent computer and av equipment. Choose Rentech for your av or computer rental equipment needs today.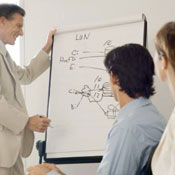 Colorado Springs Audio Visual Rentals
Will you need a
camcorder rental in Colorado Springs
? Let Rentech Solutions provide one of our newer models to give you best possible results. We provide everything from plasma display rentals to lcd monitor rentals. Rentech Solutions even provides accessories like walkie talkies and long xlr cables. We have a large inventory of sound equipment available in Colorado Springs including Anchor pa systems. Renting and leasing audio visual equipment is made fast and easy by our expert av team. We many years combined experience and have become the leader in the audio visual rental market. Rentech also rents wireless mics and mixers for your audio presentation needs. Contact our company and see why so many people in Colorado Springs trust doing business with us.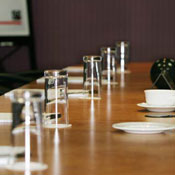 Colorado Springs Laptop Rentals
Do you need a laptop computer with a built in wireless card in Colorado Springs? We have the solution that will meet your computer needs. We carry several different laptop rental models that can be used for business or personal use. Our desktop computer rental inventory consists of the Dell Optiplex line and they are great machines for business. Our desktop computer rentals also will come standard with a 19" flat panel monitor, mouse, and keyboard. Our notebook rental models are perfect for trainings both large and small. We have up to date inventory that matches and is in stock ready for use. Renting and leasing computers is as easy as one two three with Rentech. We value your business and we always look forward to meeting new clients to do business with. We strive to provide the best possible
laptop computer rental solutions in Colorado Springs
. Your success determines our success. We will never take an event lightly, large or small. Call today and find out how you can go about
renting computers in Colorado Springs
.
Colorado Springs LCD Projector Rentals
Do you need an lcd projector and screen rental for an upcoming meeting Colorado Springs? Let a proven company lead the way with outstanding quality and service. Rentech is known through out the industry as a respectable company that provides only the best lcd projector rental equipment for PowerPoint presentations in Colorado Springs. We will walk you through setting your digital projector rental up and make sure that you are familiar with operating the machine. Rentech Solutions can provide equipment on short notice to better meet your last minute needs.
Rent or lease lcd projectors
from us and we will guarantee our absolute best. Call 877-398-Rent today. We will be excited to take care of your needs.
Rent A Computer
Conventions Serviced in Colorado Springs
Hotels Serviced in Colorado Springs
Universities Serviced in Colorado Springs